Your guide to HR marketing: Understanding employer branding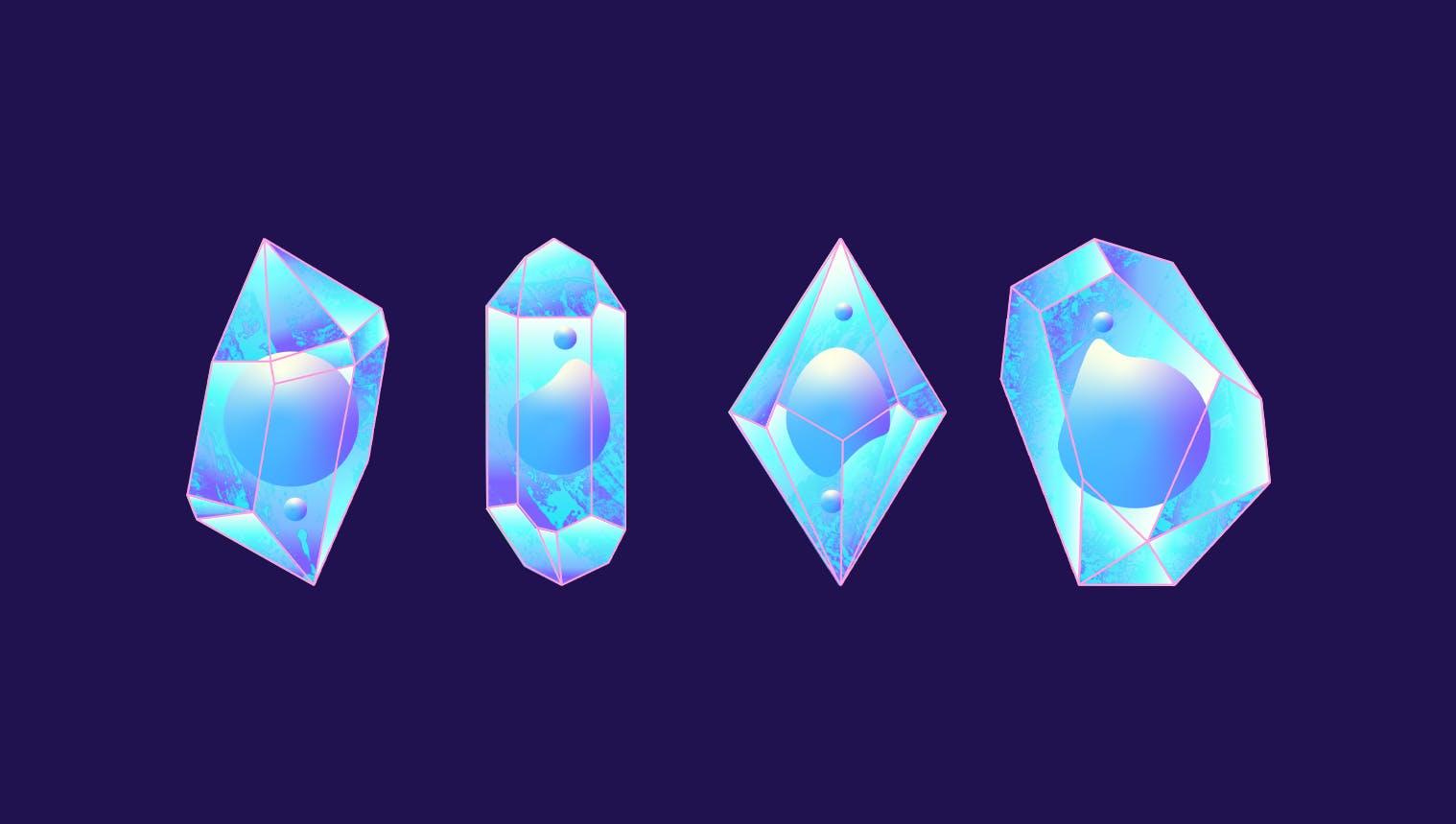 In many sectors, the job market is stretched. Companies are finding it difficult to attract and retain their talent. Perhaps you are experiencing the same issue. In that case, it's time to review your approach. This is when HR marketing comes into play.
Over the past few years, brands and companies have been increasingly quick to consult marketing when it comes to human resources. Marketing can be authentic, sincere and driven by good values, making some of its techniques very effective for issues of recruiting and engaging with employees.
Whether you are talking to clients or employees, the objective is the same: to grow the company in one way or another. The rhetoric and your company values remain the same. Of course, your target audience is different. On the one hand, marketers are often talking to prospects and community building. For HR, it's about employees and teams.
We are therefore going to look at best practices for HR marketing as a whole and specific methods for implementing the techniques for your unique HR needs.
What is the difference between employee branding and employer brand?
First, let's set some terms. We'll start by defining "employer branding" or "employer brand" — and then we'll define "employee branding," and explain the difference.
First, here is the result of a Google search for "employer brand":
"Employer brand is a term generally used to describe the set of image issues a brand faces from the perspective of its target audience made up of employees or potential recruits."
Then, a search for "employee branding" on Google. You land on this:
"Employee branding is defined as an employer's reputation among its workforce. In other words, it is about how your employees value you as an employer. It can make companies more acceptable in the talent marketplace, thus hiring & retaining talented employees matching your company's culture & values." - by Empuls.io
Catch the difference? While employer brand is a set of images coming from the brand, employee branding is the image created by the employees on their own terms through their perception of the brand. It's a nuanced distinction, but for any company pursuing an employee-first strategy, employee branding — in which the employer brand is organically and enthusiastically created by the employees — is the natural term of choice.
However, in order to develop great employee branding, one must develop a strong employer brand. In other words, employer branding is all the HR marketing you do in order to engage and empower your people to create strong employee branding. Employee branding is created through employee engagement, employer branding is created through employee experience.
From our point of view at 365Talents, 3 specific factors influence your employee brand.
The 3 essential elements of employer brand
Your identity
What are your company history and values?
What talents and expertise are you selling?
Your image
How is your company perceived internally and externally?
What are the perceptions of future recruits and your employees?
Your HR benefits
What are your HR practices? (remunerations, working environment, team building, employee savings accounts, etc.)
What activities are organized throughout the year for your employees' well-being and collaboration? (team building, constructive evaluations, etc.)
How do you define your employer brand?
There are three essential steps that you need to bear in mind:
The diagnosis: Audit your existing HR processes and employer identity to understand what point your company is at.
The end-game vision: Determine the employer promise and vision according to your business plan and formalize an employer brand platform by involving employees and the HR team.
The plan of action: Make a list of the different HR, marketing or technical tasks based on your objectives. Then prioritize them to create your action plan for the coming months.
Your teams and managers must understand the importance of this process. Also, be transparent with your employees by communicating the upcoming actions to them. We are going to come back to this.… 🤨
Developing your employer brand can also be achieved by creating or overhauling a careers site to align with your company objectives.
Let's take an example. Credit Agricole developed a whole site about their company. It talks about the company's principles, values, employees and vacancies to be filled.
If you just have a look at the home page, you can already see the topics covered:
Credit Agricole gives a voice to its employees in the form of interviews
The latest news from the Group (employer brand, new jobs, processes, career prospects, etc.)
The realm of the company brand
Its presence on social networks (Facebook, LinkedIn, Twitter, etc.)
Why work on your employer brand?
Henry Ford once said, "The two most important things in any company do not appear in its balance sheet: its reputation and its people." While Ford may have done a better job taking care of the former than the latter, he wasn't wrong.
Within the context of a talent drought, working on your employer brand has many advantages for you:
Strengthening your image
Improving your appeal thanks to the efficiency of your sourcing
Retaining your employees and reducing your turnover
Boosting your employees' engagement
You will come to understand that your employer brand goes beyond your recruitment policy.
Our advice: take the time to formalize your responses to the following three questions in a shared document.
"Why join this company tomorrow?"
"What are my reasons for staying at this company?" 
"Why am I invested on a day-to-day basis?"
85% of companies are already working on or have planned to work on their employer brand. No doubt you are already part of this 80%! 
Using employer branding to attract future employees
What HR can learn from inbound marketing
For years, marketing techniques have been evolving. Marketing teams at many companies are already familiar with the concept of inbound marketing.
Contrary to traditional marketing, the objective is to attract potential clients organically thanks to content. This trend also applies to HR marketing.
In the same way as a client will search for information before asking questions about purchasing, candidates also want information about companies before applying for roles.
In this context, a Content Marketing strategy must be conceived both to attract and retain clients and attract and retain talent.
Nowadays, Inbound Marketing and Recruitment are therefore intrinsically linked. We also talk about Inbound Recruiting where you recruit without having to ask.
3 best practices of HR marketing
But how do you go about it in real terms?
Content marketing to attract future employees is not something that can be made up.
1. Work on your natural referencing
When it comes to recruitment, work on your positioning on search engines. We recommend that you work on the talent profiles you want to attract.
What questions do they ask?
What subjects interest them?
What are their main concerns when looking for their future employer?
Defining this profile will enable you to identify the key words to use for positioning yourselves and the content to create for attracting talent to your site.
2. Producing quality content
Now that you have successfully attracted your target audience to your site, you have to convince them and gain their confidence. Go back to the profiles you have put together and determine the types of content to create. Following the same logic, create content that meets potential candidates' needs.
What are their HR issues?
What do they talk about during their lunch breaks? After a conference?
What is it that drives their decision to join a company or not?
How do they choose a company?
In inbound marketing, the most common format is blog articles (like the one you are currently reading).
We highly recommend that you use multiple formats to reach a larger potential audience: podcasts, guides, videos, conferences, etc.
3. Promote and interact with your (future) talent
When you create your content, it is very important to know how to promote it. As with the creation of content, this work must be carried out in collaboration with the Marketing teams at your company.
In this way, many solutions present themselves for interacting with this talent as much as possible:
Publishing your content on social networks (if you want to target a larger audience, promote some of your publications by means of an advertising budget).
Organising events with your employees and future employees. For example, some companies organise hackathons, virtual rooms or content competitions.
Showcasing your employees' personalities (videos, interviews, typical day, etc.)
Making your teams the real ambassadors
Let's take a new example of EY ( 🇫🇷 )
When you go to their site, you can see a lot of content that responds to candidates' issues, which we talked about earlier:
Why join EY?
How will I develop?
How do you join us?
What is a career at EY like?
This different content is then posted on social networks, especially Twitter and LinkedIn.
HR KPIs for employer branding
To ascertain whether your implemented actions to attract new talent are working, continually assess your actions. Several performance indicators may emerge. Here are some examples:
The rate of spontaneous applications
The quality of applications for each vacancy
Interactions relating to your content posted on social networks
Traffic to your site on pages dedicated to your employer brand
Your company's confidence index (at least 100 people interviewed)
Engaging your employees in HR marketing
Your employees are your best ambassadors
HR marketing does not stop at attracting new employees. Engaging with your employees and retaining them is an even more strategic challenge.
Your employees (in the same way as your clients) are your best ambassadors. Many companies overlook the potential of referrals and word-of-mouth.
In the long-term, it is the most effective way to set yourself apart from your competitors. No one can lie in a referral!
It is therefore important to engage with and retain your employees from their very first day.
How do you engage with your employees?
As a first step, you need to understand their expectations. They might not be at all the same as when they first joined the company.
Preparing questions and taking the time to have discussions with them are the two essential steps to start with.
Also, look at the employer brand actions carried out by other companies or studies published on this topic.
For example, did you know that the three most important criteria for existing employees are:
A pleasant, caring working environment
Mid-term career opportunities
Good communication of information between employees and managers
This means that there are many possibilities for improving your employees' experiences.
The brand Decathlon is a good example of this.
Last year, the popular sports brand was voted "the best place to work in France" for the second year in a row. A coincidence? Surely not.
For years, the company has understood the importance of working on its employer brand.
In 2017, an HR Communication / Employer Brand Manager position was even created. Their Decathlon Team site is also a very good example of HR communication.
Create a talent experience that fulfills your promises
Working on these employer brand actions is essential, but keeping your promises once a candidate has been recruited is even more important.
Once they have joined the company, their experience has only just begun. And if the reality of practices at your company is inconsistent with your employer brand actions, the process will be counter-productive.
You will then expose yourself to the risks of absenteeism or high turnover.…
Turn an employer brand into employee branding
To conclude, we emphasize that an HR marketing strategy cannot be created without involving managers and employees, regardless of their departments or seniority.
If the HR team is leading the process, these are indeed your employees and those primarily affected. Therefore, present your ideas and actions to volunteer employees. You will see that they are delighted to contribute to your company image.
Don't forget, every action counts when it comes to HR marketing.
In summary
Attracting and retaining talent isn't as simple as it used to be. It is therefore a strategic challenge for you at a point when the job market is becoming more and more stretched, especially in terms of new digital skills.
In order to benefit from all the opportunities offered by HR marketing:
Define your employer brand in 3 steps and create a real HR Marketing plan of action.
Create content that interests both candidates and employees and assess your actions.
Once they have been recruited, take care of your employees in order to transform them into real ambassadors.
HR marketing involves really understanding your needs and internal strengths.
Who are your employees? What are their talents? What are their ambitions within the company ?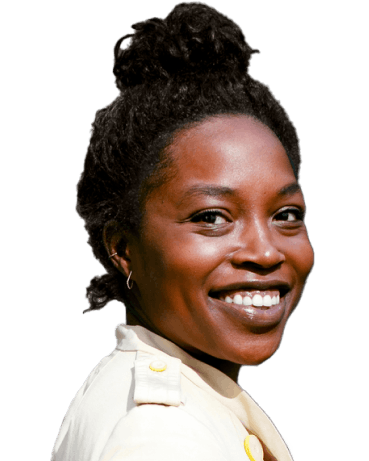 Ready to chart a new course for your people at work?
To learn about how AI facilitates strategic workforce planning on the 365Talents platform, start discussing with one of our experts. S/he'll be able to guide you through your HR tech project.