Why global workforces need multilingual HR solutions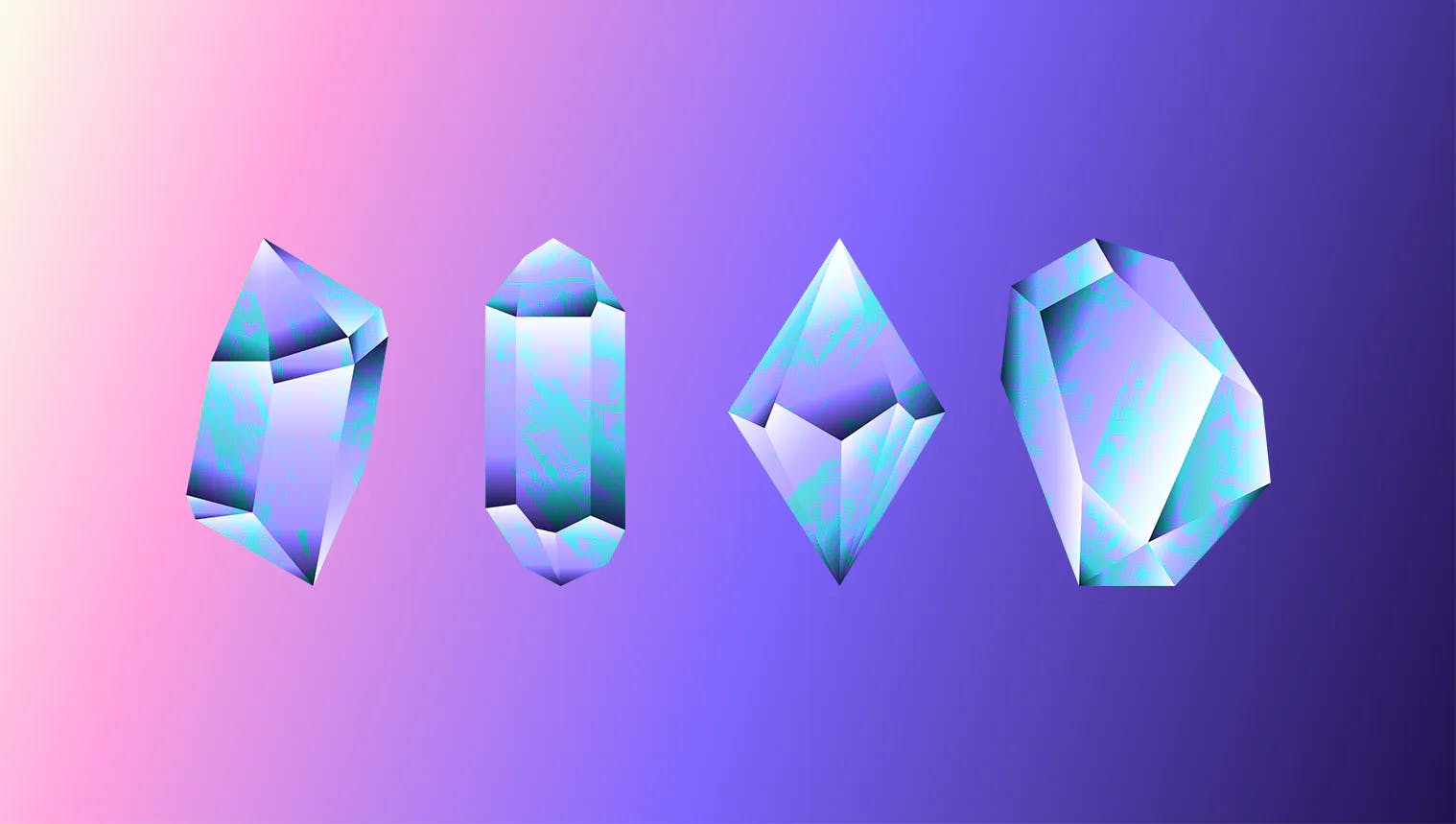 In an increasingly connected and globalized world, cultural and linguistic diversity is becoming the norm within international companies or those wishing to expand. In turn, effective HR management requires strategic adaptation to reflect the unique needs of a multilingual, international workforce. 
Imagine you work in HR at an international company with thousands of employees across the globe. Your documentation and tools need to be aligned and harmonized across all divisions, but you know your employees speak several languages. So you set English as your official company language and call it a day, right? 
Wrong. 
While setting a single corporate working language is a necessary step for most companies, the reality is that unless you address multilingualism from the foundation up, employee engagement, retention and corporate culture are always going to be a struggle.
That's where multilingual HR solutions can help.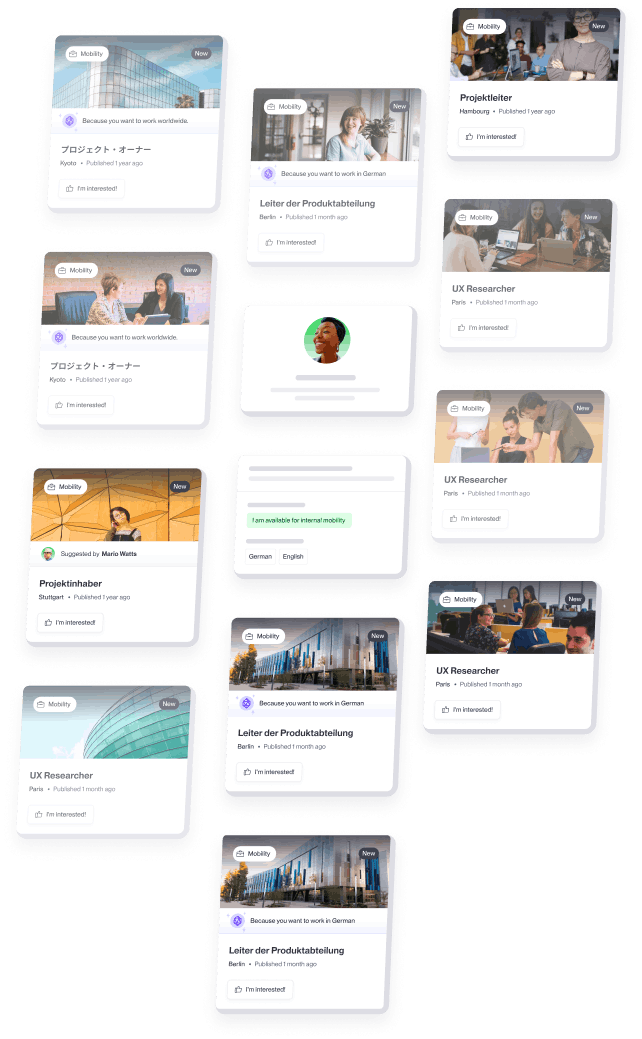 What is an HR solution?
An HR solution, also known as a human resources management system (HRMS) or HR software, is a set of software and IT tools designed to efficiently manage human resources processes within an organization. 
These computerized platforms automate, facilitate and optimize HR processes such as talent management, skills management, payroll, recruitment, training, performance management, time management and more.
What are the objectives of an HR solution?
HR solutions have several key objectives:
Automation of administrative tasks: HR solutions can automate many manual and repetitive tasks associated with talent management, reducing errors and freeing up time for key strategic activities.
Data centralization: Employee information, such as personal data, contractual information, performance reviews, skills, etc., can be stored in a centralized database, making it easier to access and manage.
Process optimization: HR solutions can streamline recruitment, onboarding, training and performance management processes, improving efficiency and consistency, improving the collective employee experience.
Performance monitoring: Managers can track individual and team performance, assess skills and identify training needs.
Informed decision-making: Thanks to the analyses and reports generated by HR solutions, HR and managers can make more informed decisions and develop strategies to improve talent management.
What are the benefits of an HR solution?
Using an HR solution offers a number of advantages: 
Time savings: Automating manual tasks frees up time for HR professionals and employees, who can concentrate on higher value-added activities.
Reduced errors: By automating processes, the risk of human error is reduced, contributing to more accurate data and operations.
Improved collaboration: HR solutions enable better communication between teams, managers and employees, thanks to information sharing and notification functionalities. All parties are involved, whether in reporting information (employees), evaluating/feedback on it (managers) or using it to improve strategy (HR management).
Increased visibility: Dashboards and reports generated by HR solutions offer real-time visibility on HR data such as skills present in the company, career and mobility opportunities or training offers, thus facilitating strategic decision-making. 
Legal compliance: HR solutions can help track labor, payroll and employment law compliance, thereby reducing legal risks.
Market comparison: With better visibility, HR can more easily compare existing in-house resources with those on the market, in vogue or for future transformations. This is a significant advantage when it comes to reducing skills gaps and training employees.
What is a multilingual HR solution?
There are many HR solutions on the market. Some are specialized, such as a skills or talent experience solution, while others are generalist and deal with all subjects in a comprehensive way. 
What about multilingual solutions? Is it possible to optimize HR processes on a global scale, regardless of the language spoken? The answer is yes! 
Multilingual HR solutions are platforms and tools that offer services in two or more languages, often with integrated translation capabilities.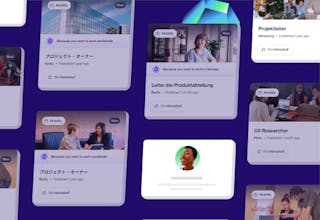 HR solutions in 45+ languages
With 365Talents, you can empower your employees to express themselves authentically and promote a more inclusive talent experience. 
365Talents smart AI seamlessly organizes translations, offers intelligent skill suggestions, and enables seamless matching in 45+ supported languages. 
It's your key to seamless global talent engagement, offering:
1. Simplified and unified skills frameworks
2. Empowering global talent discovery & mobility
3. Personalized talent journeys
What are the benefits of choosing a multilingual HR solution?
HR solutions deal with the challenges of meeting language demands in a myriad of ways to optimize HR processes on a global scale, in large part because the benefits are undeniable. 
Multilingual HR software offers many advantages for companies operating internationally or with a diverse workforce. Here are some of the key benefits:
Seamless communication: A multilingual HR solution enables employees to communicate and access important information in the language they speak. This promotes better understanding of policies, procedures, benefits and other internal communications.
Employee engagement: When employees can access HR resources and information in their own language, they feel more valued and taken into account. This can reinforce their commitment to the company, helping to retain talent.
Reduced errors and misunderstandings: Language barriers can lead to misunderstandings and errors in communication. A multilingual solution reduces the risk of confusion and misinterpretation of HR policies and instructions.
Regulatory compliance: Many countries have specific labor and employment regulations. A multilingual solution ensures that HR policies and documents are correctly translated to comply with local legislation.
International recruitment: If you're looking to recruit internal (staffing or mobility) or external talent on a global scale, a multilingual solution makes it easier to publish job offers, communicate with candidates and manage the recruitment process in different languages.
Centralized management: A centralized multilingual HR solution enables the company to manage all HR-related operations from a single platform, simplifying processes and workflows, regardless of the language spoken. 
Adaptability to internationalization: If the company plans to expand into international markets, a multilingual HR solution can support this expansion by facilitating the management of talent and skills in different parts of the world.
Improved productivity: Employees can access relevant HR information more easily, which can reduce the time spent searching for information and asking questions, leading to an increase in overall productivity. What's more, an employee who directly understands the tasks assigned to them will be productive more quickly.
Diversity management: Companies that value diversity and inclusion can use a multilingual solution to ensure that all voices are heard, and that the needs of every employee are respected, whatever their language.
Positive corporate image: Providing a multilingual HR experience demonstrates respect and attention to individual employee needs, which can reinforce a company's reputation as an employer of choice.
Multilingual HR software therefore promotes effective communication, boosts employee commitment and performance, and facilitates HR management in a multicultural environment, thus contributing to the company's overall success.
How does 365Talents deliver multilingual benefits
Simplified, unified skills database: Skills database management within an organization will now be more streamlined than ever. Companies can maintain their skills libraries in their preferred language, with all translations seamlessly managed by 365Talents' AI technology. This ensures consistent skills management across the organization.
Unlocking international mobility and empowering talent: 365Talents' unique algorithm takes into account job and skills declarations in multiple languages. The platform offers features that enable HR and management to discover the best experts and find the ideal candidates for job vacancies, regardless of the language in which they are expressed. Employees receive job and training offers based on their preferences and career aspirations. This capability enables organizations to tap into a diverse talent pool, fostering global collaboration and increasing the success of your project execution.
Enhanced user experience: 365Talents puts the employee experience at the forefront, prioritizing personalization and engagement. Employees can define their preferred language and specify the languages they speak professionally, ensuring they receive opportunities aligned with their language preferences and international mobility goals. 
Automatic translation of user profiles: For HR and managers, 365Talents offers the advantage of ensuring seamless understanding of information and data. This feature enables HR and managers to better understand the skills and experiences of employees in their native language, fostering closer ties. It also makes it easier to select the right candidates for job vacancies, helping to boost performance within the organization without any language barriers.
With a multilingual solution like 365Talents, global companies can understand, manage and facilitate their HR and talent management, no matter how many languages are present within the company. 
Why all companies should opt for specialist multilingual HR solutions
Even if you think you are a "monolingual" company, the fact of the matter is that all companies operating on a certain scale with certain ambitions will face the challenges of the multilingual, global world of work. For these companies, the diversity of languages used must be significant, and existing skills varied. Practical for corporate performance, collective intelligence and team diversity, but more difficult for optimal HR management!
Having employees and skills all over the world is a significant competitive advantage. But the more skills you have, the more difficult it can be to manage them. And the more talents there are, the more complicated it becomes to engage each one without the right tools. 
Adopting multilingual HR software is a wise strategy for all large companies operating internationally, or seeking to strengthen their global presence. It promotes effective communication, consistent talent management and better adaptation to employee needs, thus contributing to the company's growth and success on the international stage. 
If the group has global operations or collaborates with international partners, it is essential to have an HR system capable of communicating effectively with employees and stakeholders from different languages and cultures. This enables the company to offer the right opportunities to the right people, staff the right assignments to the right candidates, and develop talent regardless of the language used. 
Communication will then be more transparent, as the dissemination of information will be easier and more comprehensible for everyone, reducing the risk of misunderstandings. 
Language barriers will be reduced so that everyone can collaborate and contribute effectively to company projects and initiatives, whatever their mother tongue.
All this contributes to better talent management, since it is centralized, regardless of the number of languages spoken within the organization. And that's vital if your company is to face up to local or international competition.
Are you ready to simplify your HR management on a global scale with multilingual skills tech? Request your demo now.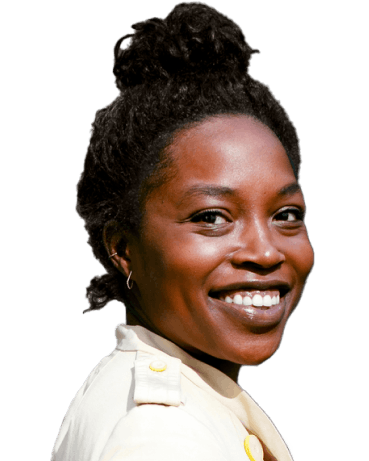 Ready to chart a new course for your people at work?
Learn about the tools 365Talents provides for skills management, strategic workforce planning, and more.