Build a future-proof workforce
You need a skills framework as unique as your company.
Using a generic industry skills framework is not enough to gain a competitive advantage. 365Talents leverages talent-first AI to capture, organize and update a personalized framework for your people, your skills and your future.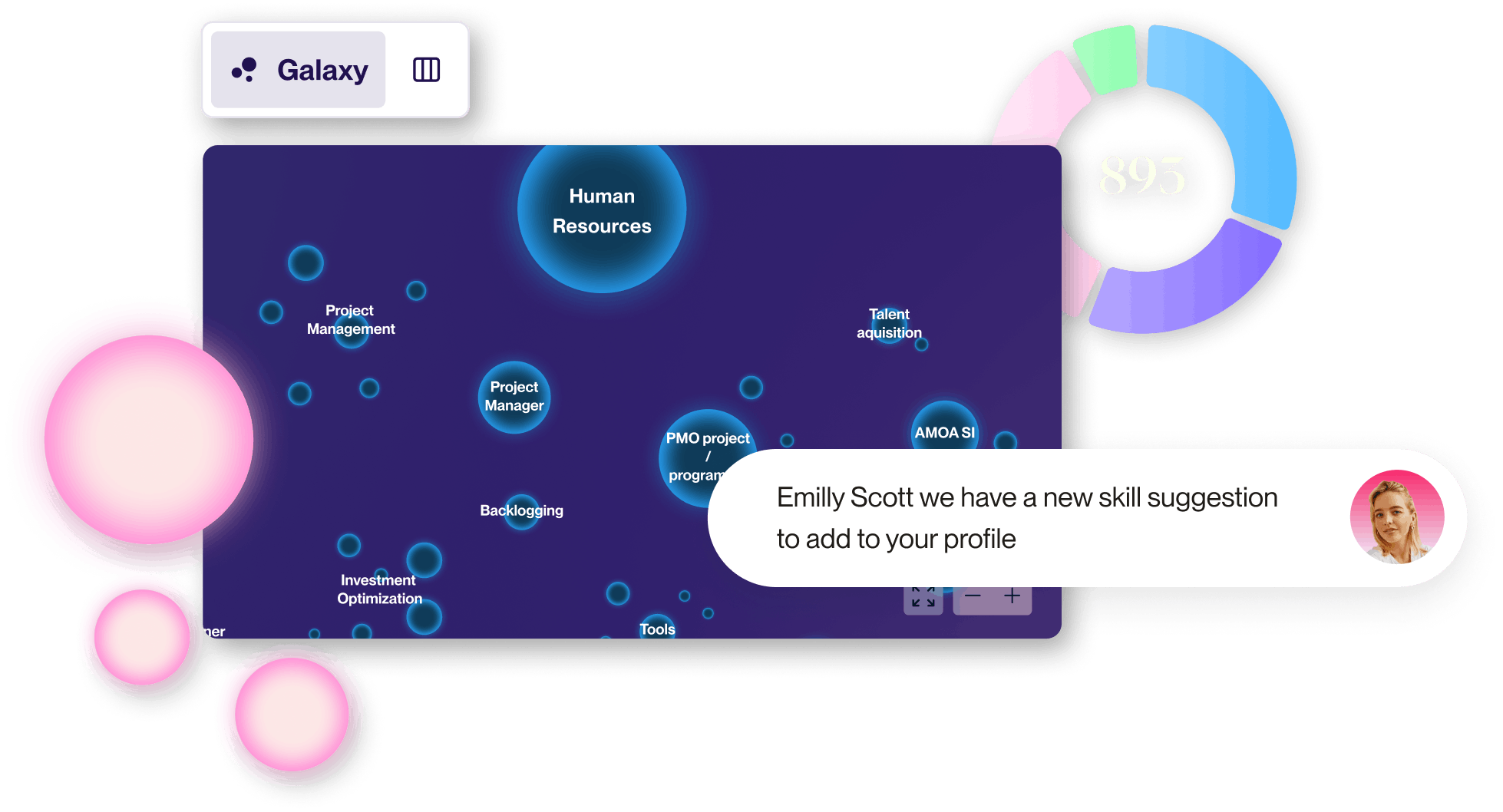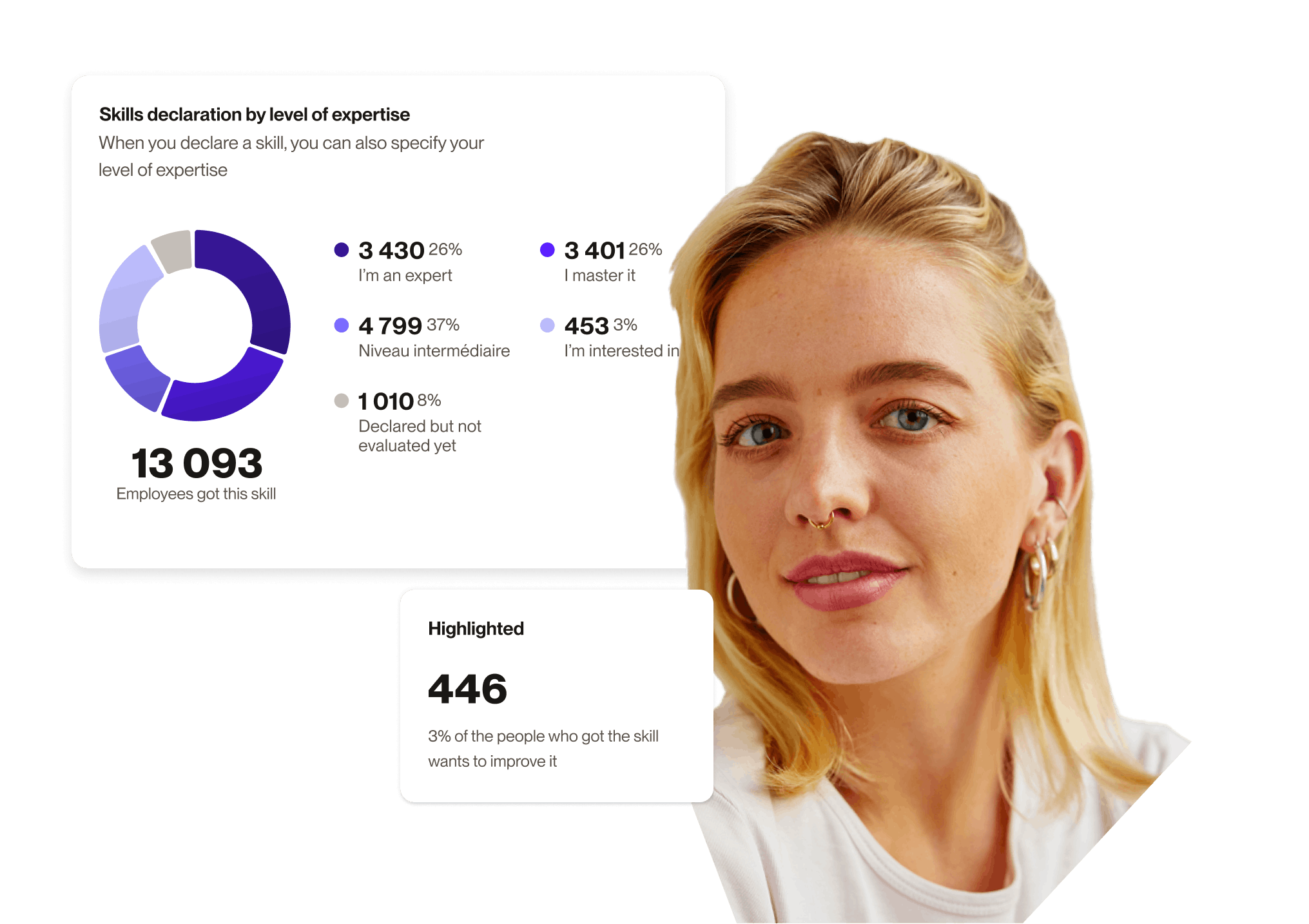 Uncover your competitive advantage
A personalized skills framework uses talent-first AI to organize skills from multiple sources and to structure your skills data according to your needs to refine matching, suggestions and analysis.

365Talents structures your information and categories, integrates new skills, identifies the language and the meaning for a simplified management no matter the richness and depth of your database.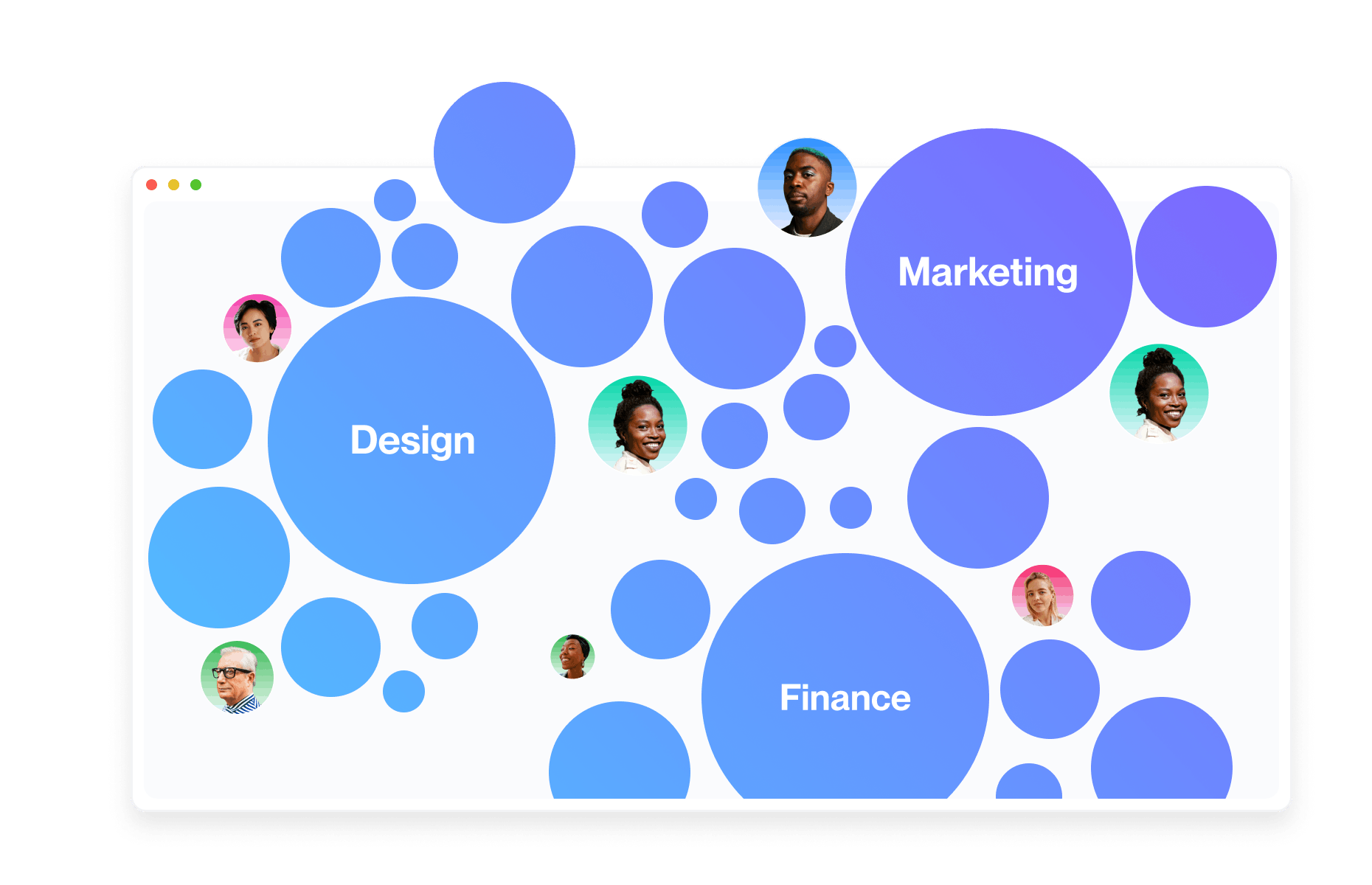 Update your skills map in real-time
Get ahead of the competition with a self-updating skills map that won't be obsolete and outdated by the time you finish it.

With 365Talents, your skills map self-updates with data from HRIS, LinkedIn and employee skills inputs, increasing engagement rates and allowing for an always-on view of your people's skills, ambitions and potential.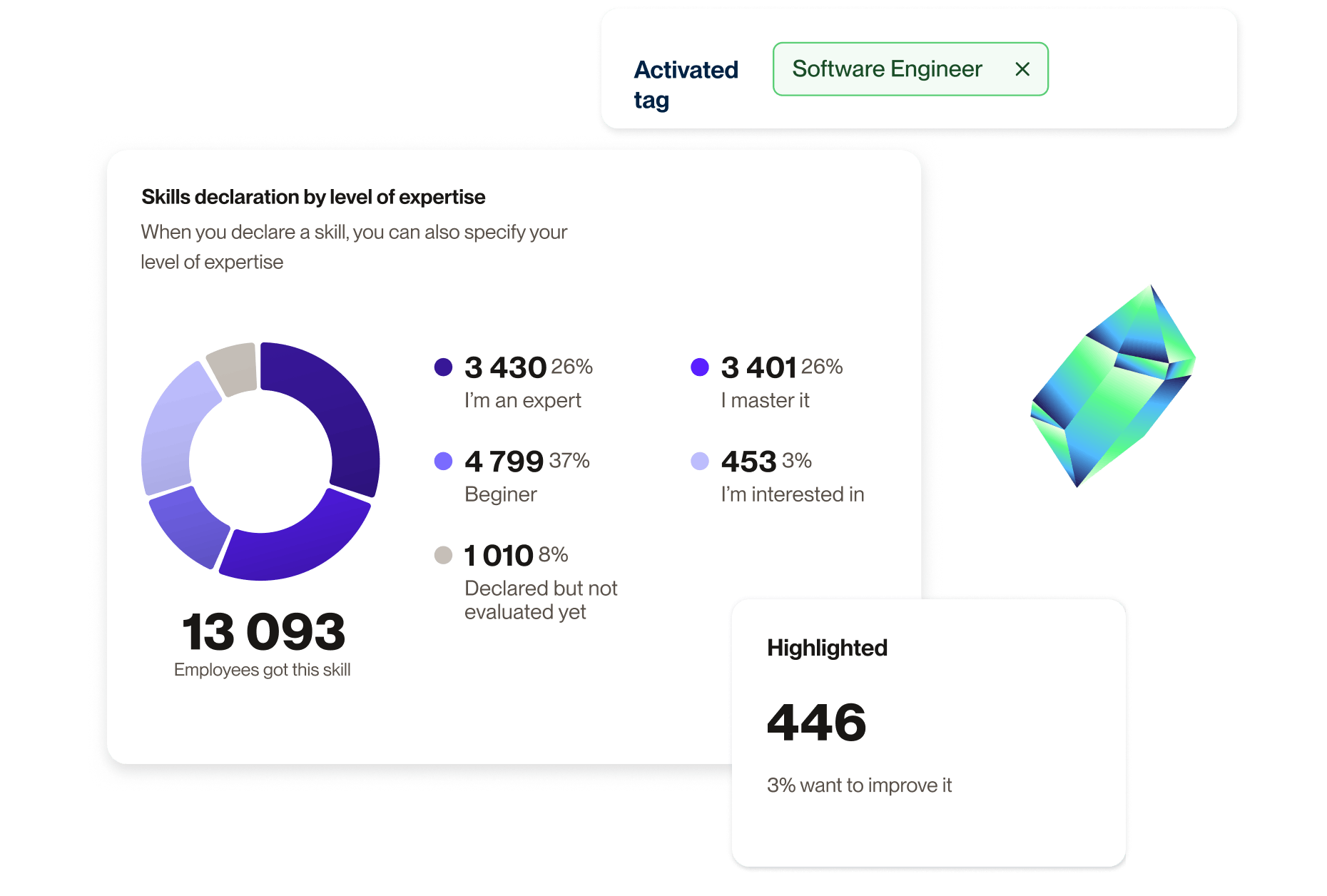 Deep dive in skills data with ease
Our unique data visualization tools analyze the most common skills and their evolution, by department or direction, and identify the gaps between today's strengths and tomorrow's needs.

This analysis can be used both at the level of manager to ensure teams have the expected skills as well as at the executive level to initiate strategic HR transformation plans.
Trusted by the world's largest companies
Smart skills frameworks, powered by 365Talents
Manage your skills frameworks easily. We help you structure, synthesize and streamline your data, integrate with your existing HR tech stack and align with company and TK regulation. All in as few as 6 weeks.
Job board integration
365Talents seamlessly integrates with your HRIS & ATS systems with no disruption to your existing mobility processes.
Personalized skills frameworks
No predefined references for your database, your framework is built day-by-day based on your inputs, your industry and your needs.
Skill detection in 50+ languages
365Talents is able to detect skills in 50+ languages while maintaining a single framework with the same ontology. It facilitates international mobility and decreases the cost of skills frameworks.
Live in only 6 weeks
It is an ambitious timeline but the effectiveness of our deployment methodology has been proven and optimized through 30+ global customers.
Your platform, your rules
365Talents is tailored to your business practices and culture. You set the management and mobility rules for project visibility and data sharing between employees.
Secure & scalable
365Talents is compliant with all international data security regulation and our robust architecture ensures seamless global expansion for as far as you want to go.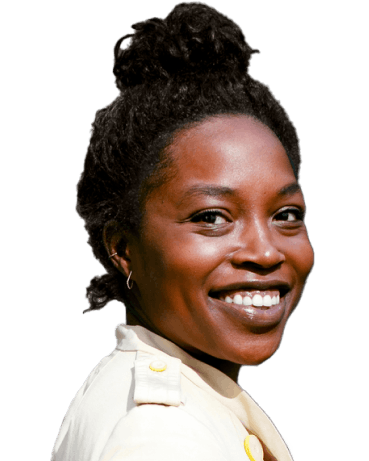 You want to know how to apply this at your company?
Meet our team for experts to help your design your project.
Chart a new course for your people at work