Upskill and reskill your people for the future
Future-proof your workforce with skill development
Upskilling and reskilling are top of your to-do list, but training uptake can be a challenge. 365Talents empowers your people to own their career path, anticipating their skill development needs and suggesting relevant resources.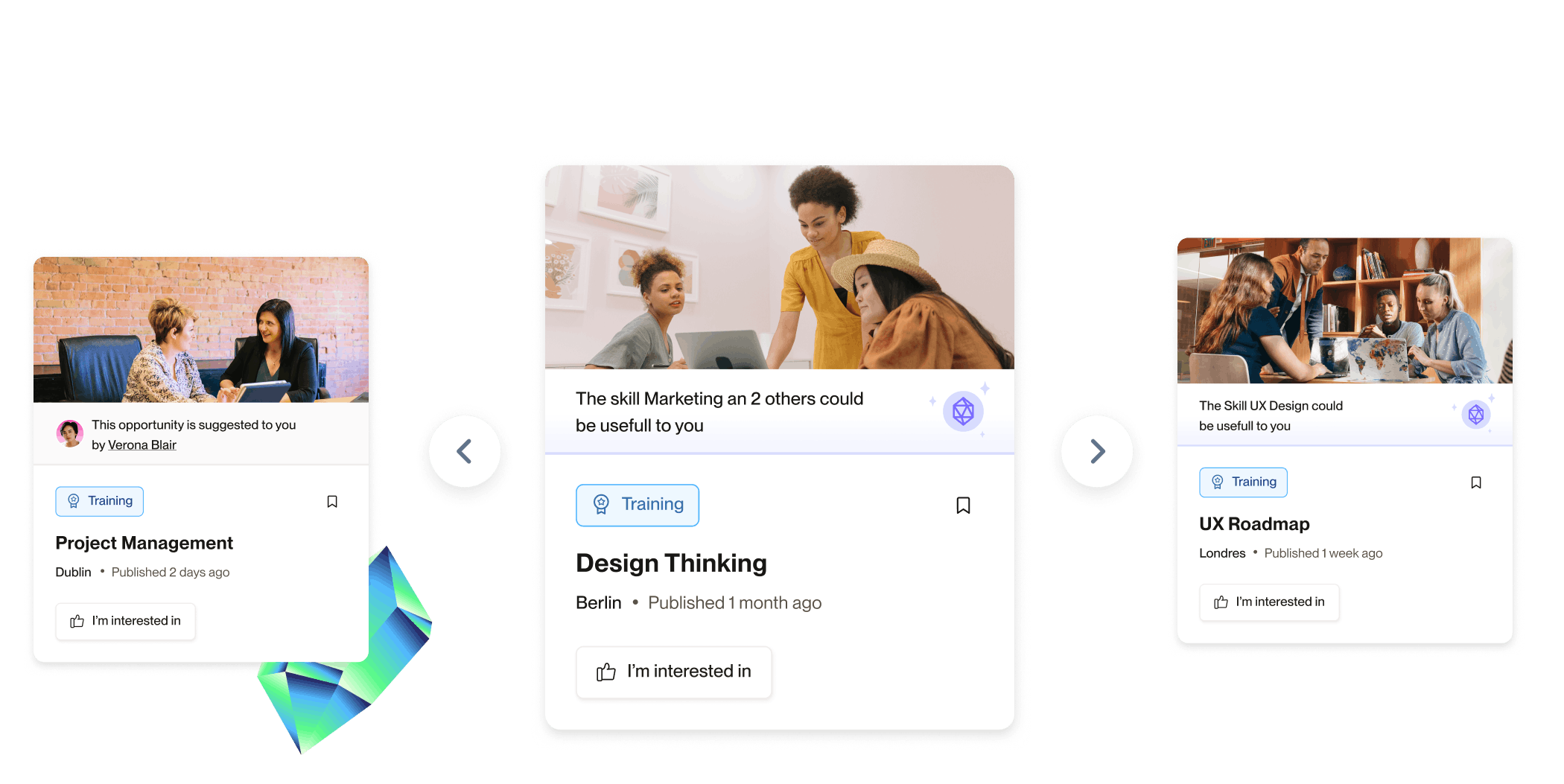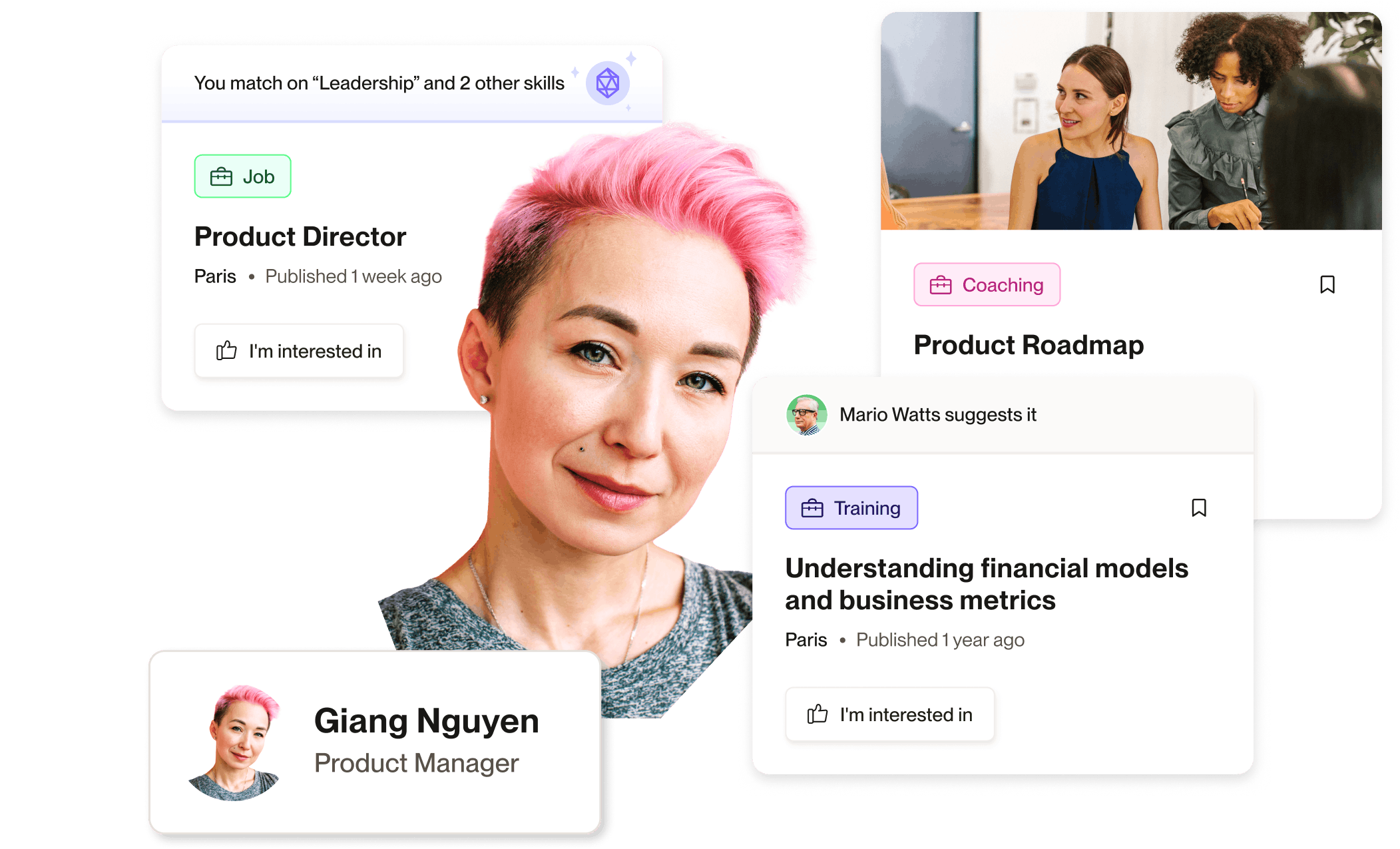 Transform your training strategy with skills insights
365Talents allows HR to see and act on skills gap and suggest training resources that align with business and people needs.
Skills insights allow HR to become a more qualitative, transversal role, offering skills development strategy, leveraging dynamic skills libraries to analyze trends and identifying how to best help employees develop their careers.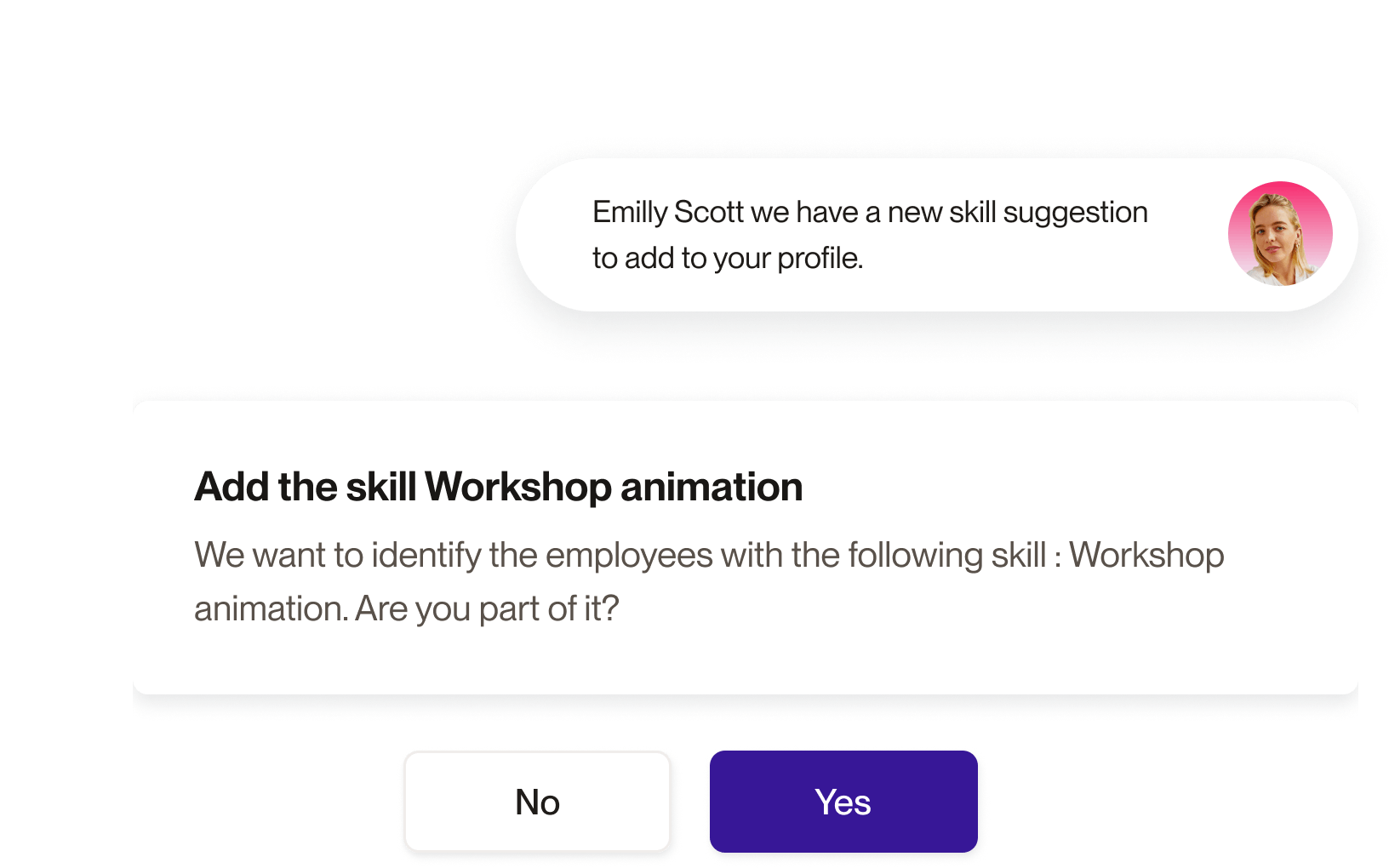 Boost participation with smart skill suggestions
Your people are more likely to say yes to upskilling with training, mentor and mobility suggestions tailored to their self-declared skills, job and career development interests.
365Talents places the employee at the center of their evolution, fueling their development, estimating their levels of expertise and anticipating their skill development needs.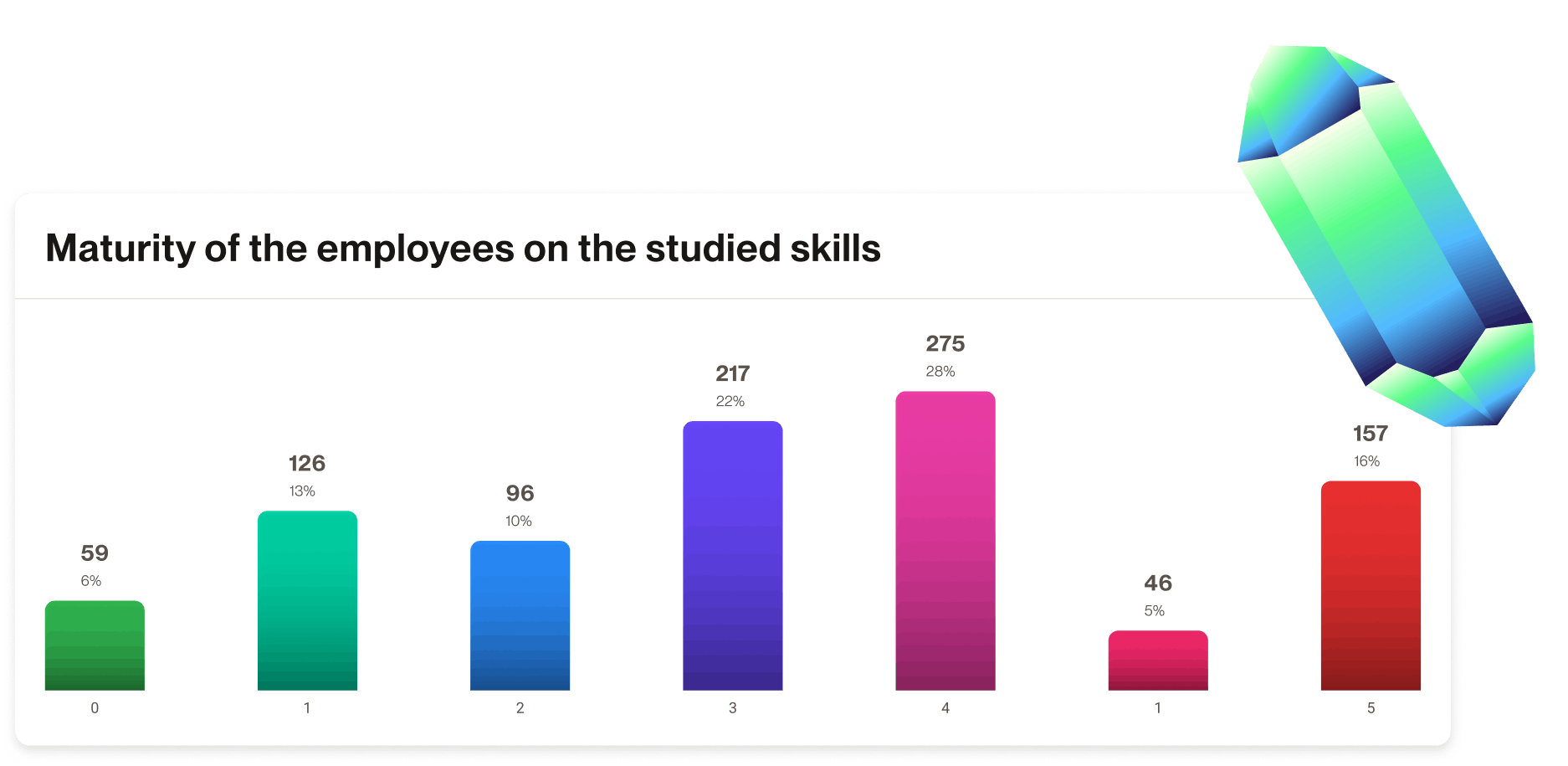 Empower career ownership with individual skills gap analysis
Your people can better drive their own careers through personalized analysis of the gaps between their profiles and ambitions.
Individual skills gap analysis makes training visible and accessible to everyone so that employees can chart their own course for upskilling or reskilling.
Upskilling & reskilling with a long-lasting impact

Because we know this tool is indispensable for supporting our transformation, we engaged everyone in this project: HR, the digital team, the employees and 365Talents.
72 000
Engagement on an opportunity

For several years, 365Talents has allowed us to master our  skills cartography and offer our employees a simple and collaborative solution. They now discover mobility opportunities that they would never have known about before

"Thanks to 365Talents, we offer our employees personalized HR services to help them to become the drivers of their own career by helping them value, reflect and develop the skills of tomorrow."
Upskilling and reskilling, powered by 365Talents
Your people want to be ready for the future. Your company needs to tackle skills gaps before they appear. With seamless LMS integration and an engaging, empowering user experience, 365Talents helps ensure your people and your company can move quickly and confidently forward.
Integrate seamlessly with your LMS
365Talents integrates with the vast majority of internal or external Learning Management Solutions, including LinkedIn Learning, Degreed, 360 Learning, Edcast, FutureSkill and more.
Exchange skills across your organization
365Talents collects, manages and shares skills across your HR solutions to create a unified and consistent experience for your people.
Align employee interests and company needs
With 365Talents, employees can see different ways to achieve their goals by exploring the career paths of colleagues who are in the positions they aspire to reach.
Optimize your training offerings
Thanks to the feedback of your employees, 365Talents offers visibility on the most useful and least popular training courses in your catalogue so you can optimize accordingly.
Empower employees in their own upskilling
365Talents suggests personalized trainings based on each employee's existing and expected skill level as well as their declared career interests and ambitions.
Future-proof with skills trends insights
365Talents uses your dynamic skills library to analyze trends and identify the groups and employees in the best position or greatest need to train on new predicted skills.
Make your employees' evolution your business solution.