Overcome silos & increase diversity
See your people, not silos.
It's time for a more democratized world of work. 365Talents' bias-fighting AI provides all employees with visibility and access to opportunities and skill-building trainings that make promotions and mobility a reality.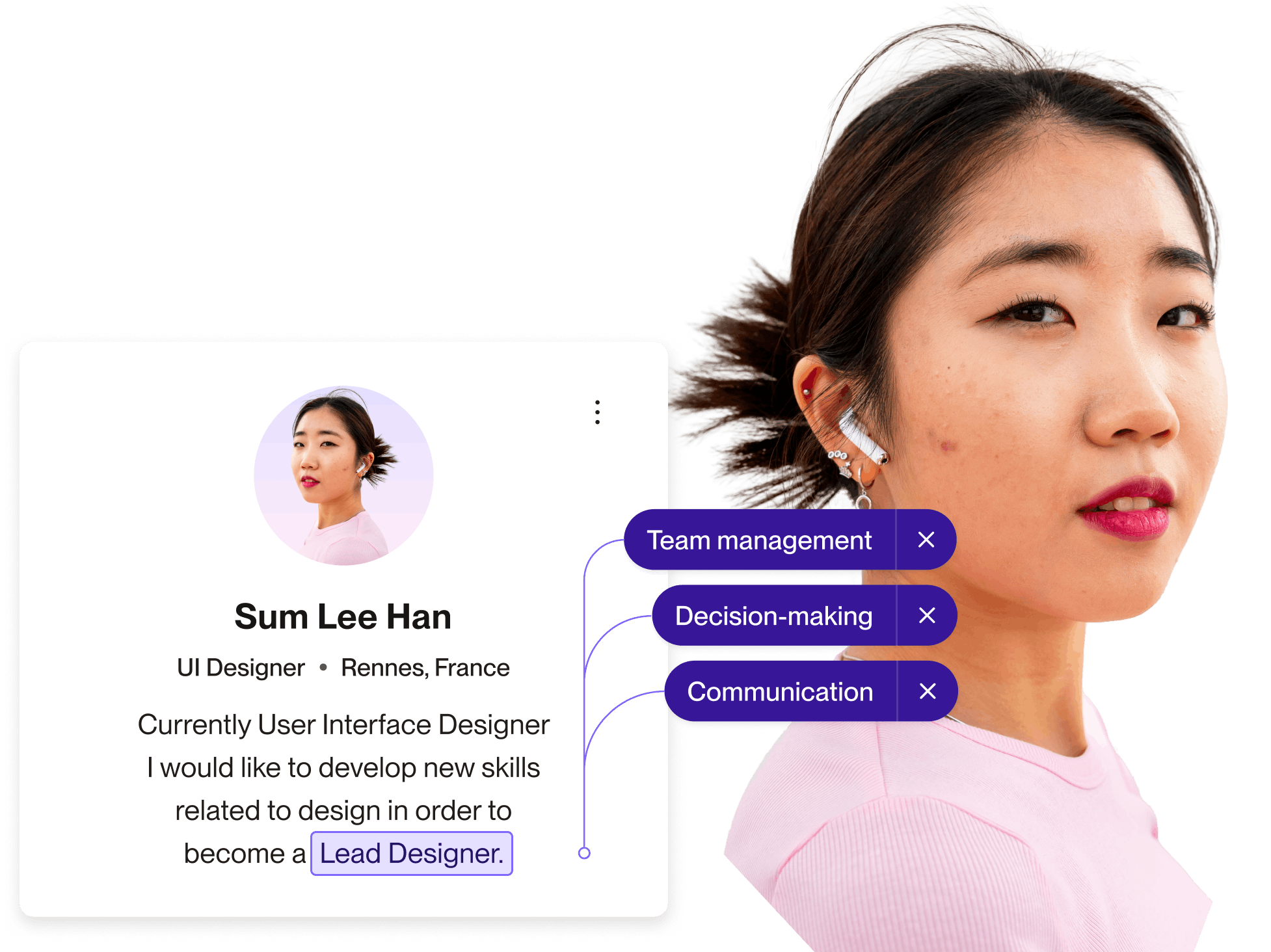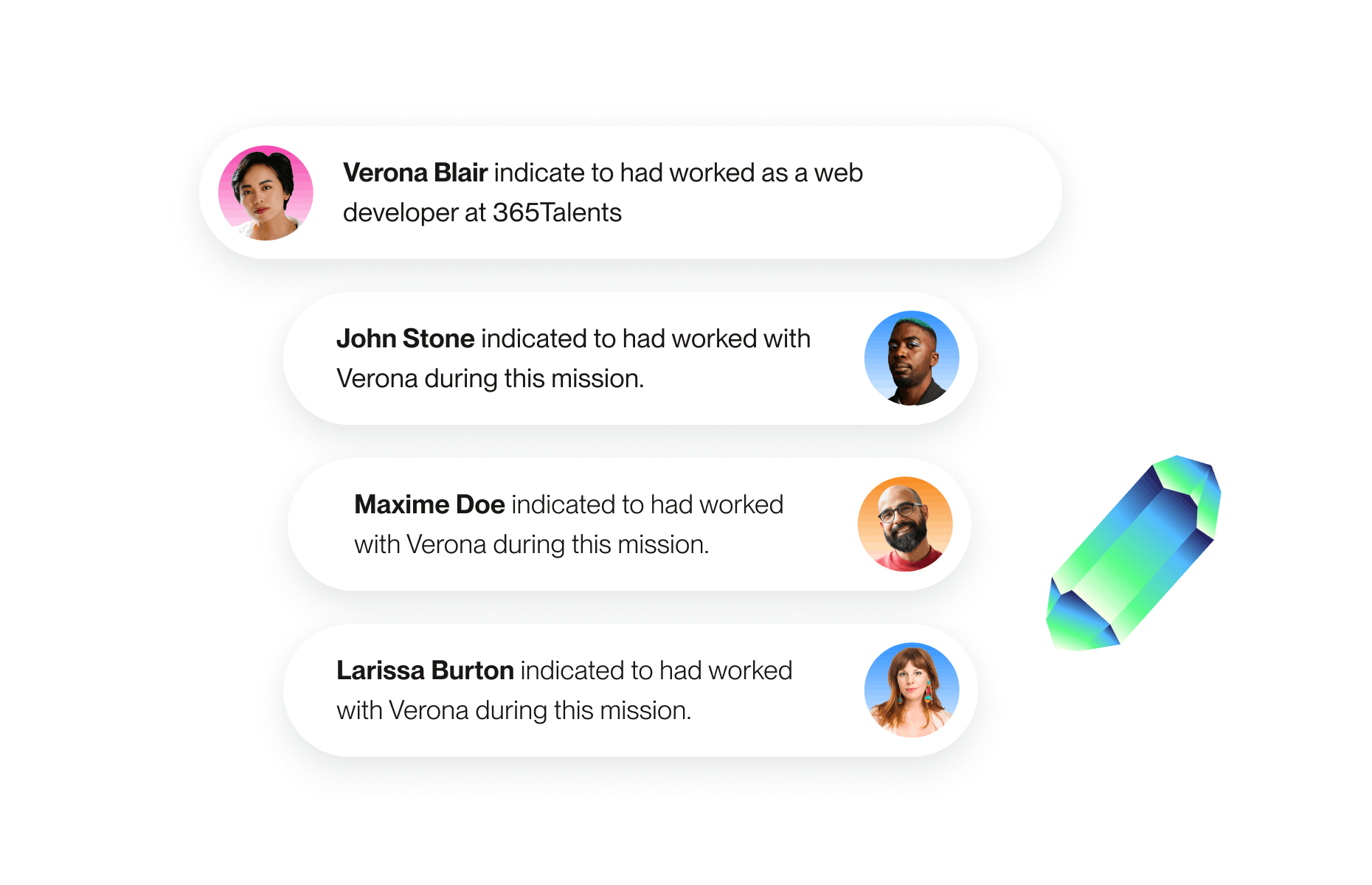 Reveal opportunities to everyone
Your people can't be what they can't see and 365Talents provides unprecedented visibility for all your employees to all your opportunities in real-time for more meaningful matching for everyone.
With the ability to envision new career paths, your people are empowered to be part of a democratized world of work and pursue unique mobilities, increasing diversity across your company.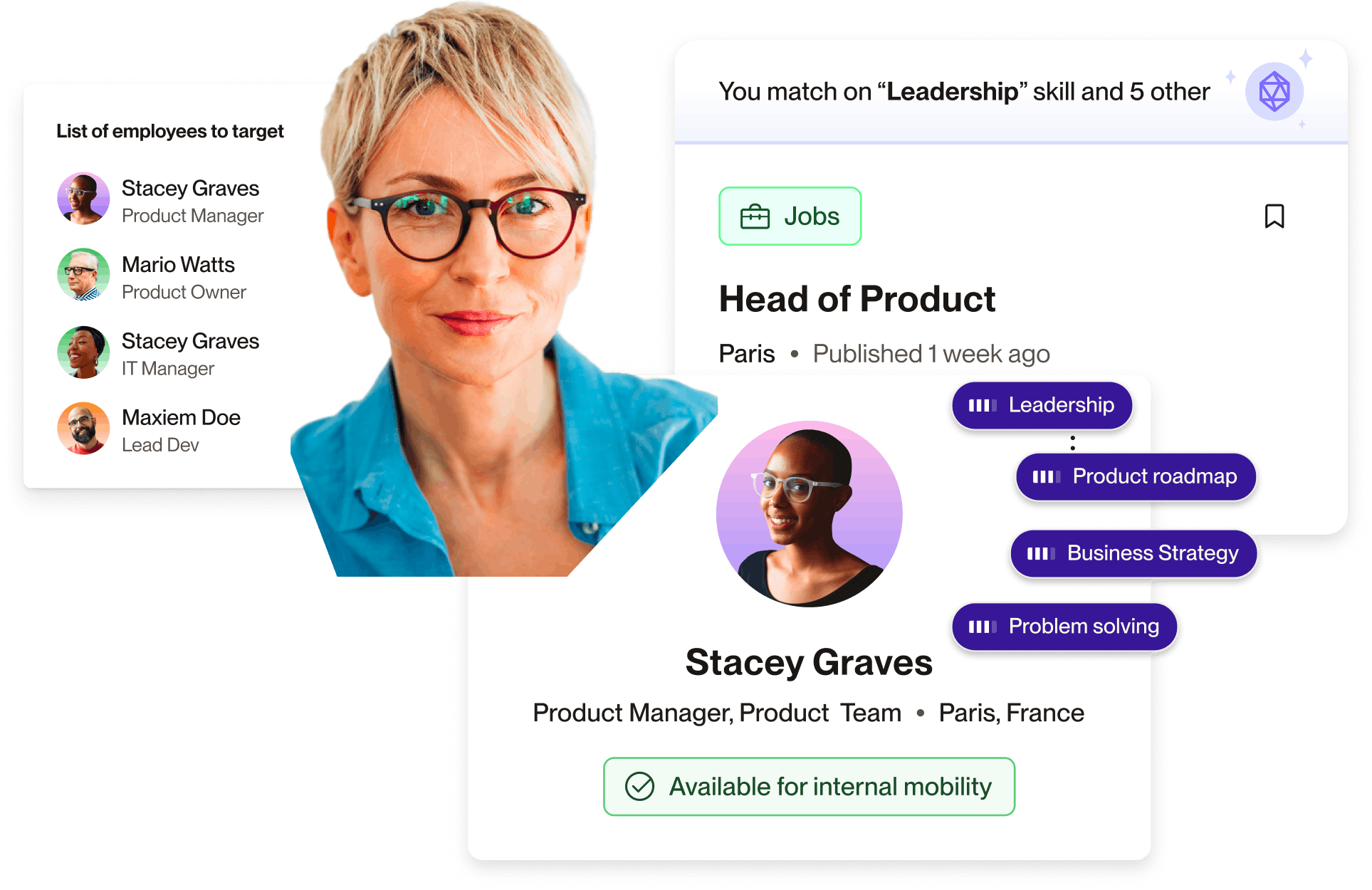 Fight bias with AI
365Talents fights bias by offering matches, suggestions and applicants based only on your employees' skills and not personal or demographic data.
Self-declaration allows your employees to describe their experience and ambitions in their own words and translates them into a unified skills language to match them with the trainings and opportunities they need to grow.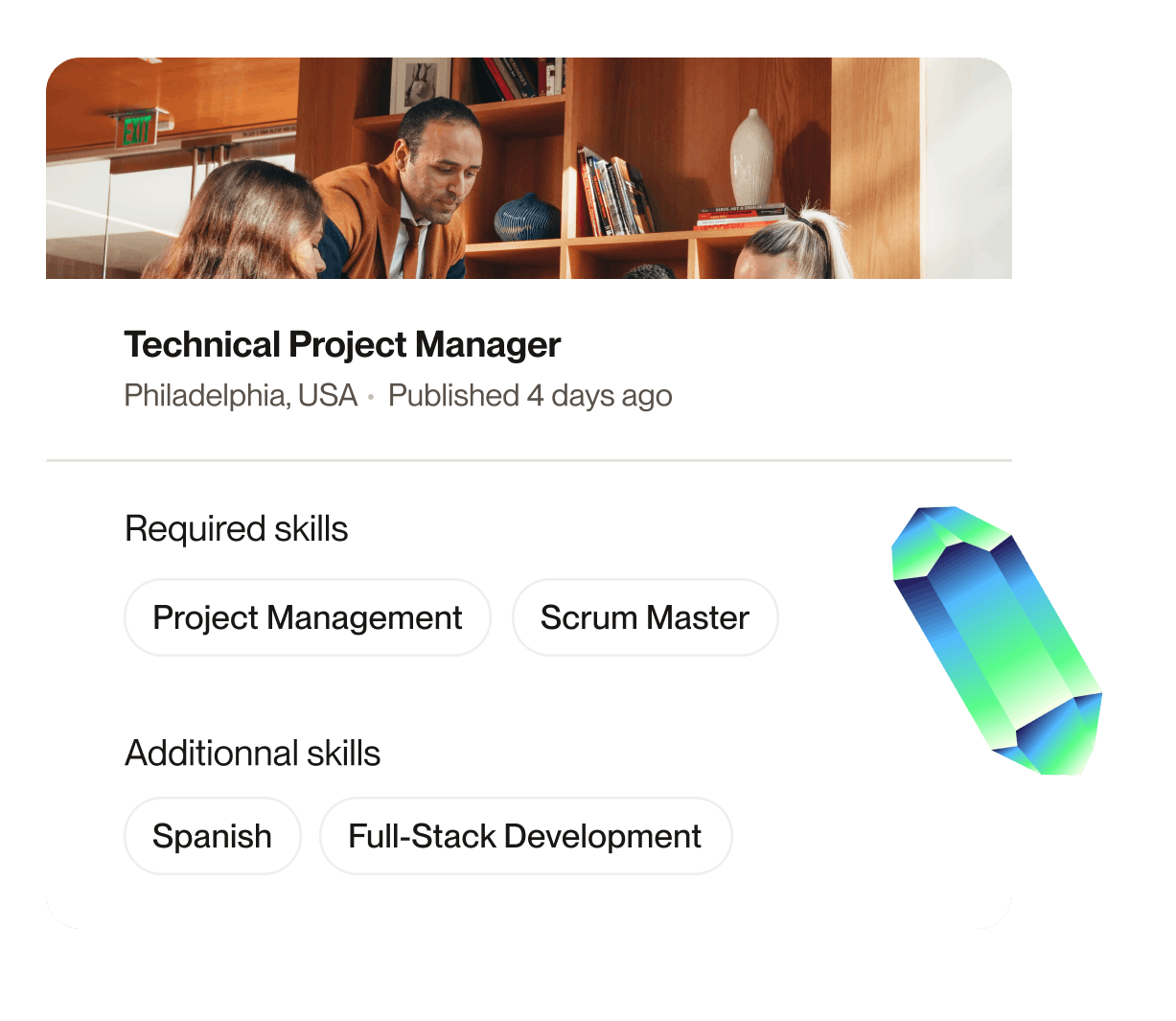 Unleash new forms of mobility
Everyone benefits from a world beyond job descriptions, but a skills-focused, decentralized approach to talent mobility is especially impactful for underrepresented groups.
By reimagining the career path and focusing on skills and experiences over titles, 365Talents is empowering everyone to be part of a new, democratized people-first world of work.
Upskilling & reskilling impact
Silo-free diversity, powered by 365Talents
By focusing on skills, experiences and ambitions rather than job titles or descriptions, 365Talents breaks silos between organizational functions and promotes a diversity of candidates while supporting them on their career path.
Break organizational silos
With a 365Talents skills framework, you can unify skills across your organization, leading to a dramatic increase in cross-company, cross-country collaborations and mobilities.
Increase diversity with a bias-fighting AI
365Talents award-winning AI does not use any personal, sociographic or demographic data. The smart suggestions reduce bias and rely only on skills, jobs and career paths.
Decentralize talent mobility
Self-declaration allows your employees to describe their experience and ambitions in their own words, increasing diversity by allowing more talent to be recognized for the skills they possess.
Diversify your candidate pool with training suggestions
365Talents suggests trainings so that all employees can develop the skills to move forward on their career path and apply with confidence, further diversifying your talent pool.
Uncover gems hidden by job titles
By focusing on skills and experiences, 365Talents identifies, highlights and suggests the best people for an opportunity without the rigidity of matching based on job title or description.
Align with corporate policy and rules
You set the rules for project visibility and for sharing data and profiles between employees. The solution is tailored to your business practices and culture.
See your people clearly in a world beyond job descriptions.