Act on skills analytics & strategic workforce planning
Optimize for today and plan for tomorrow.
Strategic workforce planning is key to solving the HR challenges of today and tomorrow. 365Talents' skills analytics provide unparalleled visibility on your people's expertise and interests so you can optimize for today and plan confidently for the future.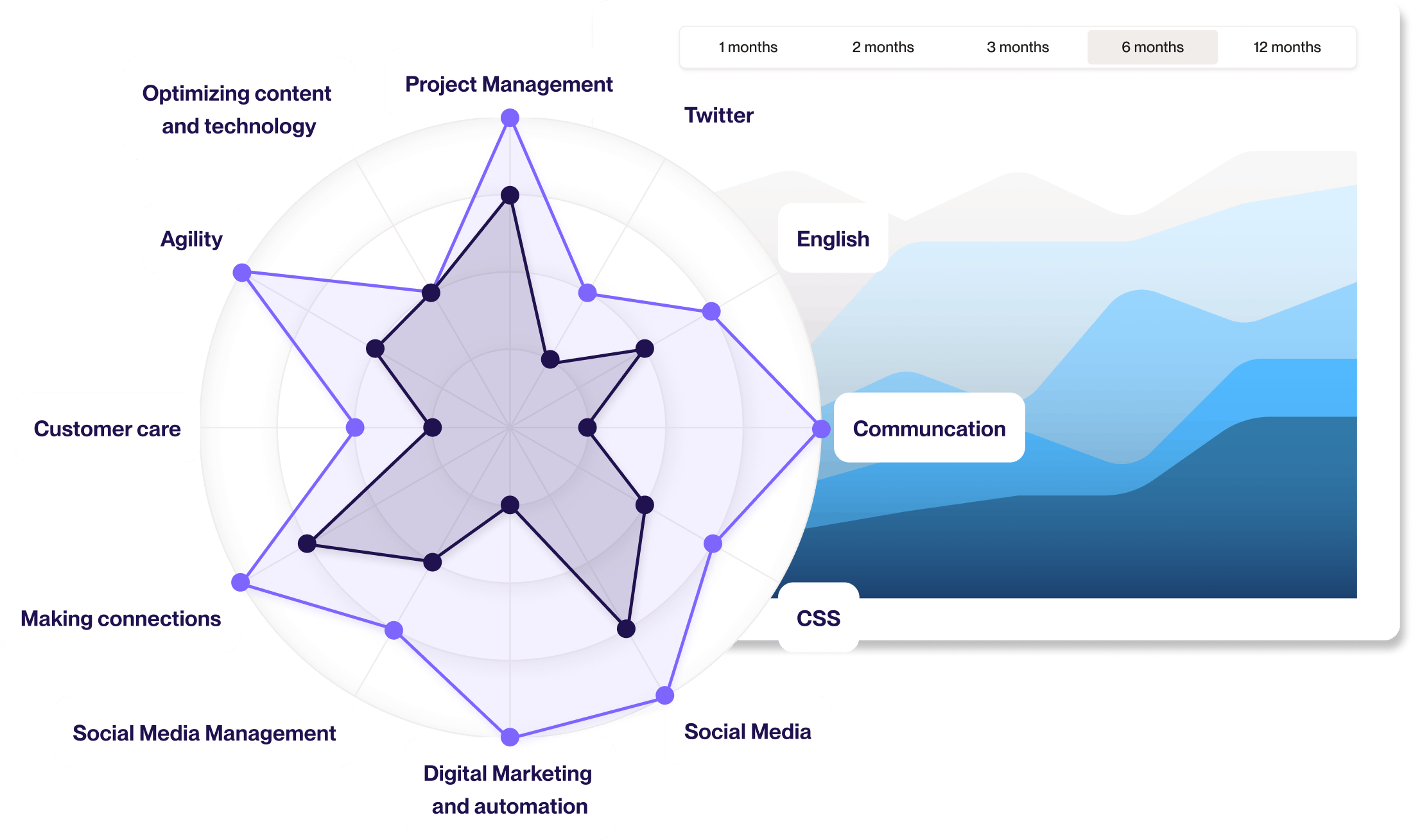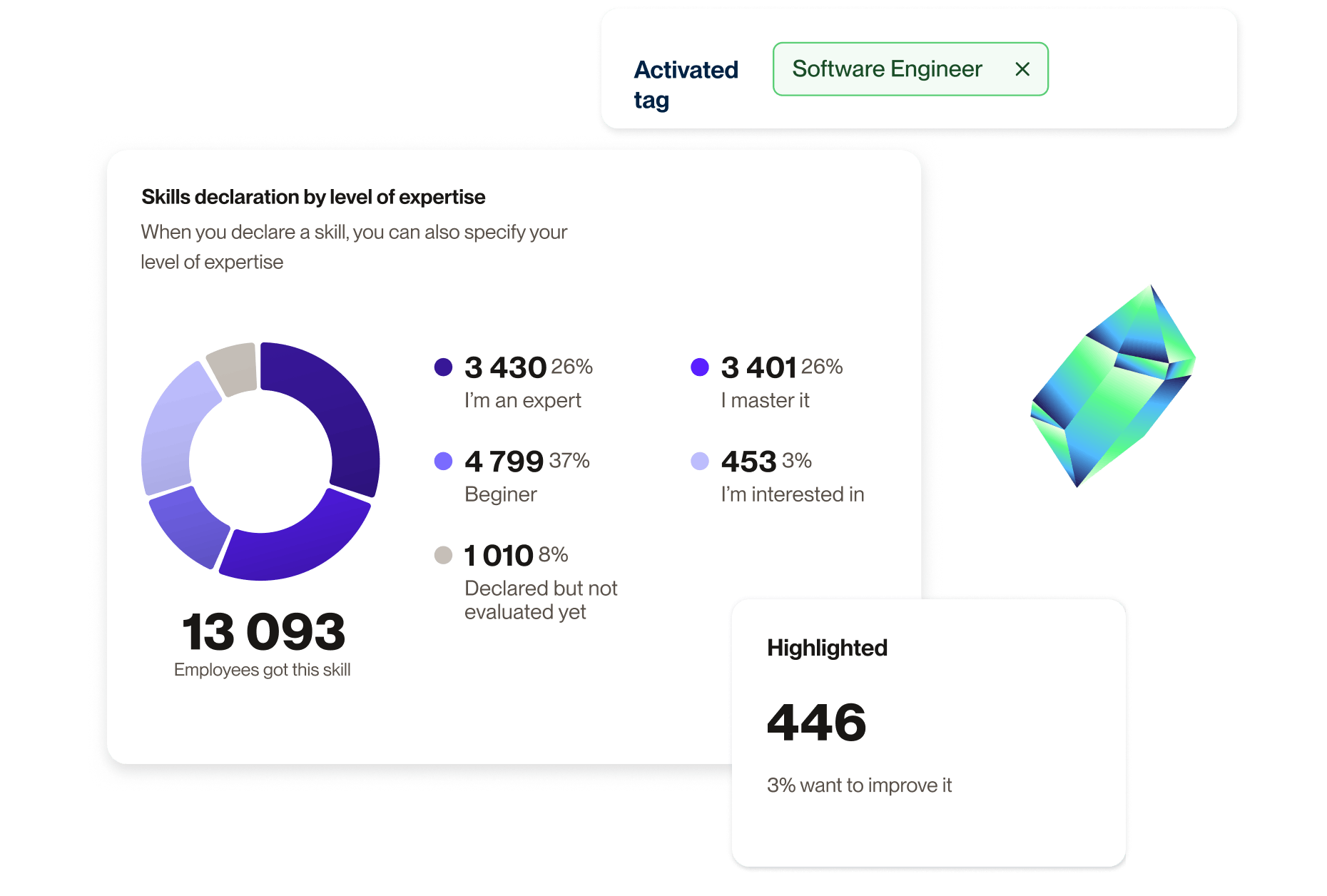 Analyze skill supply and demand dynamically
With 365Talents skills intelligence, HR managers can dynamically visualize analysis and comparison of the supply and demand of skills at the company level, highlight emerging skills, declining jobs and much more. 
The skills intelligence powering 365Talents offers you both internal and external insights on the jobs and skills at your company, highlighting trending skills and making suggestions to improve the language on your job and training postings.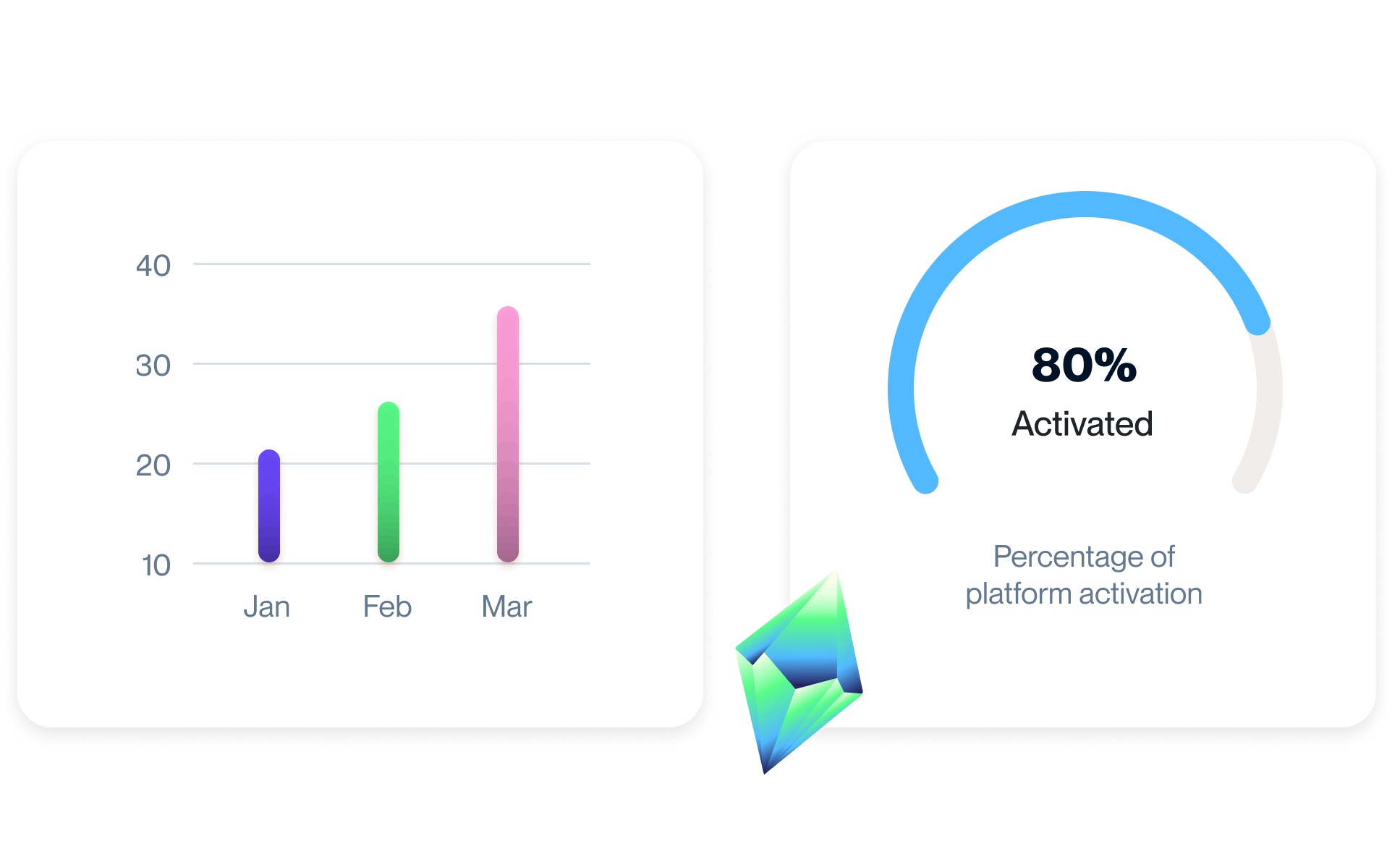 Automate skills audits for global and individual reports
To be strategic, your HR must be able to audit skill groups and jobs on specific populations of employees and generate global or individual reports.
365Talents' uniquely talent-centric approach to skills data analysis facilitates a future of work that is empowering for your people without losing accountability or shared direction.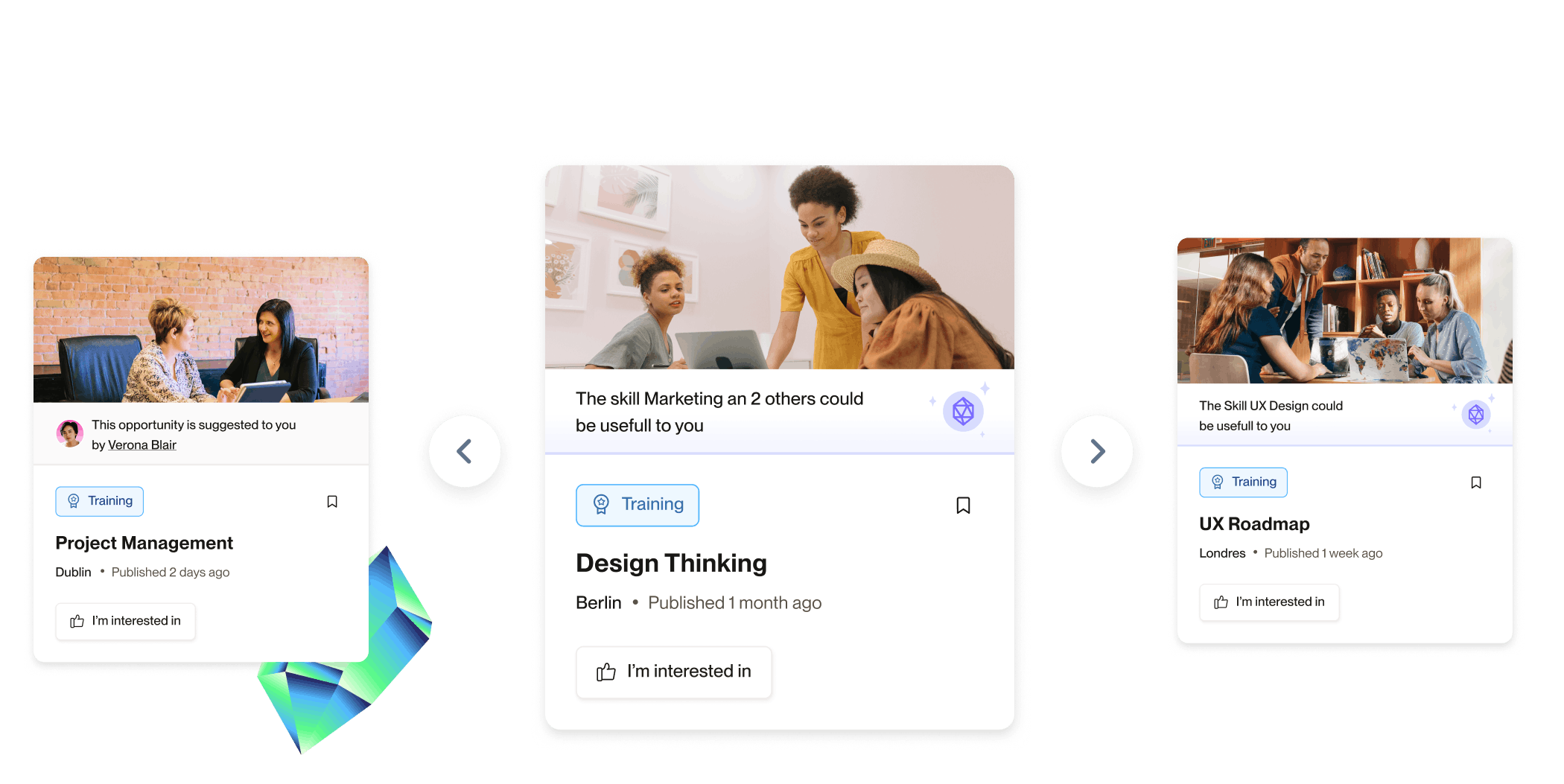 Bridge skills gaps easily with actionable proposals
365Talents creates concrete SWP action plans for your organization based on the skills, interests and ambitions your people have shared in their own words, on their own terms.
Discover trends, gaps and actionable proposals to envision your next evolution.
Making a strong impact
Strategic workforce planning, powered by 365Talents
Solve the strategic workforce challenges of today and tomorrow with skills analytics that offer insights and trend analysis at any level, allowing you to plan quickly and confidently for your next evolution.
Maps skills dynamically in real-time
Thanks to a dynamic functionality and smart suggestions that prompt your employees to keep their profiles up-to-date, 365Talents' skills mapping offers real-time analysis of your company.
Prepare employees for long-term employability
With individual skills gap analysis and industry trend insights, 365Talents helps ensure that your employees are always prepared for the future demands and evolutions of their work.
Analyze current skill gaps at any level
365Talents offers visibility and insights on the skills gaps at your company at the level you need, whether by individual, region or organization-wide.
Build plans with speed and agility
Createagile,strategic plans for multiple scenarios quickly and confidently using 365Talents reports and analyses.
Train for future skills gaps before they appear
Cross-reference your employees and your skills against job openings and trends to understand and train on the needs of tomorrow.
Anticipate skills and workforce trends
365Talents provides data insights and analysis to understand trends, anticipate changes and plan your future skills and labor needs.
Transform your world of work with skills intelligence.