365Talents unveils API-First solution for tailored talent experiences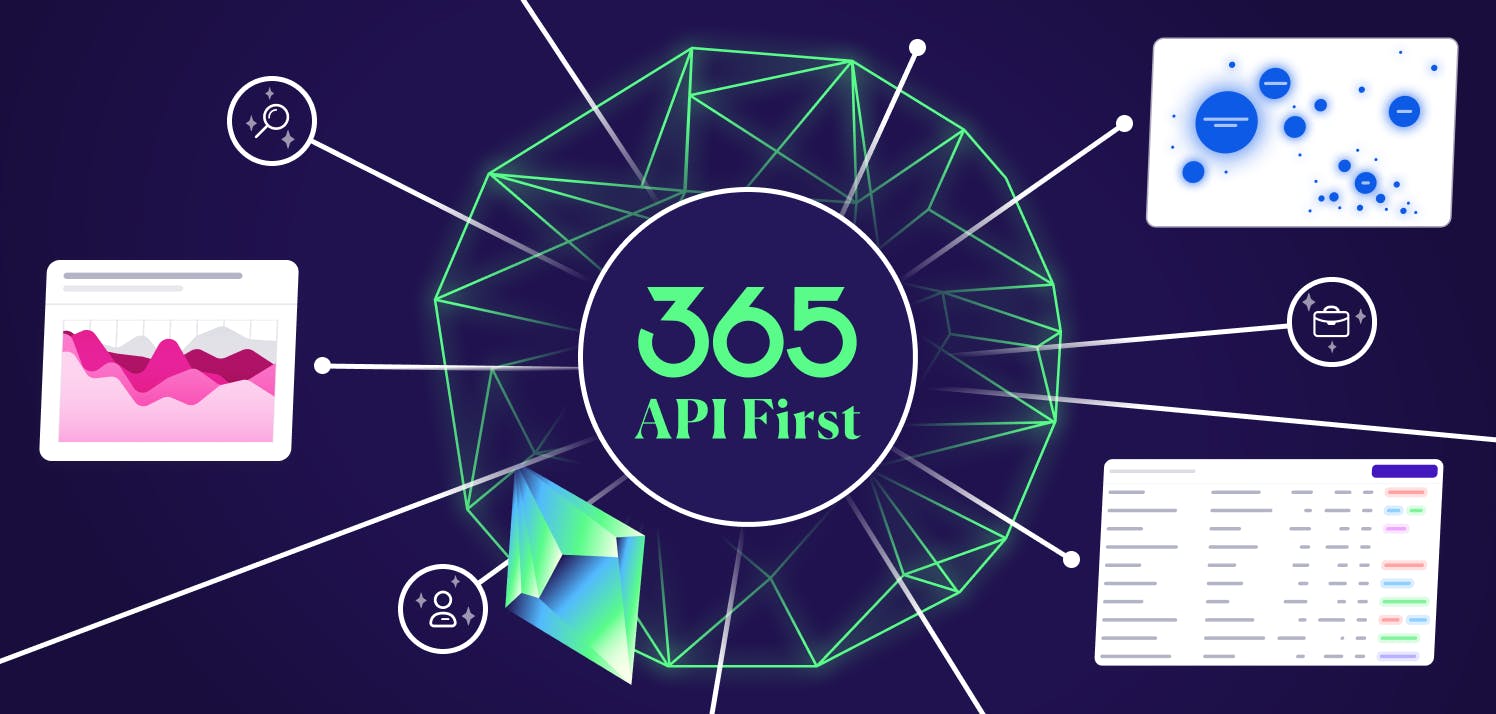 PARIS - Oct 10, 2023 - 365Talents is thrilled to share its latest skills intelligence milestone: 365Talents Skills Intelligence & Smart Suggestion APIs, also known as 365Talents API-First. This critical advancement in the company's initiatives marks a significant leap forward in accelerating skills analysis and empowering organizations to harness the full potential of their workforce with the power of skills and AI, regardless of the platform they are using.
The global talent ecosystem is currently undergoing a rapid transformation, driven by the changing needs and expectations of the workforce, the increasing complexity and diversity of skills, and the emergence of new technologies and platforms. However, many organizations are still struggling to provide a seamless and personalized talent experience for their employees, especially when they have heavily invested in their own core HR systems.
As a solution tailored to meet the unique needs of enterprise businesses, 365Talents is proud to introduce its latest innovation, the 365Talents Skills Intelligence & Smart Suggestion APIs, also known as 365Talents API-First. This comprehensive offering encompasses a wide range of capabilities, from skills mapping to job standardization, skills extraction, skill matching, and smart workforce intelligence features. 
With this solution, organizations can create fully customized talent experiences that align seamlessly with their business and HR requirements, all while maintaining the highest standards of data quality and recommendation accuracy.
Building personalized and dynamic Skills and Job Frameworks
365Talents APIs-First excels at accelerating skills and job mapping by deconstructing the workforce into its core elements: skills.  What sets 365Talents apart is our commitment to empowering employees to describe themselves and their roles in their own words in over 45 different languages. 365Talents' AI constructs a 100% personalized framework, drawing from all available data within your organization, whether it's structured or not. This includes existing skills databases, job and project descriptions, performance interviews, and more. Furthermore, our real-time AI interaction capabilities seamlessly integrate with user-facing systems. Users can describe a project within their system and instantly receive skill suggestions based on the text they input. The result is an open and personalized skills framework that faithfully reflects the specificities and realities of your company.
Our AI is not only multilingual but also multifaceted, with the capability to detect skills, comprehend nuanced experience descriptions, organize intricate skills frameworks, and make precise matches between skills, opportunities and talents. This approach provides you with a truly dynamic and personalized understanding of your workforce, fostering an agile environment where every skill counts.
Enhancing your HRIS with smart matching and suggestions
365Talents' AI matching automates and expedites the matching process by providing smart suggestions to the best profiles, uncovering hidden gems in your employees' skills and motivations. These suggestions come with clear explanations that illuminate the commonalities and transferable skills between opportunities and employees. This ensures more informed and strategic staffing decisions, guaranteeing that the right candidates are placed in the perfect roles precisely when needed.
Additionally, 365Talents' APIs solution fosters meaningful discussions about career aspirations, empowering your employees to take ownership of their career and close skill gaps. It not only shows the learning paths that lead individuals to their desired destinations but also offers intelligent skill suggestions to maintain up-to-date employee profiles.
Supercharging your current tools
Skills are ubiquitous and constantly evolving, acquired not just through formal training but also through everyday work experiences, whether on an ATS tool or collaboration platform. 365Talents can connect to your HRIS and all HR solutions, excelling at harvesting skills insights from wherever they can be found and seamlessly making this information available exactly where it's needed. Our meticulously documented API effortlessly integrates with your HR and workplace softwares, ensuring a smooth and harmonious alignment with your existing tooling stack. Importantly, this integration has zero impact on the user experience: You can continue using the same tools while we enhance them with the power of skills and AI.
The Talent Experience landscape is a dynamic tapestry, and 365Talents is the brush that paints it with innovation.
Loïc Michel
,
CEO of 365Talents
Empowering your decision-making with strategic insights
365Talents has embedded its solution with Workforce Intelligence features, leveraging over seven years of working experience with customers. This Workforce Intelligence platform serves as a centralized hub for skills data and workforce analysis, providing you with the tools needed to effectively manage your workforce. Our solution empowers you with actionable insights, comprehensive dashboards, and data visualizations across various levels of visibility. This proactive approach enables the early identification of skill gaps in the present and future.
Furthermore, you can seamlessly connect employee and job frameworks to enhance the quality of your insights, analysis, and suggestions. The platform enables you to map, analyze, and stay up-to-date on roles and responsibilities using both internal and external data sources. This allows you to visualize their evolution and optimize your talent management strategies, ensuring that your workforce remains agile and well-prepared for the evolving demands of the market.
Loic Michel, CEO of 365Talents said:
The Talent Experience landscape is a dynamic tapestry, and 365Talents is the brush that paints it with innovation. Our API-First approach isn't just about connecting the dots; it's about creating a masterpiece of skills, aspirations, and opportunities. With 365Talents, your organization becomes the gallery where talent meets destiny.
With the launch of 365Talents API-First, we look forward to empowering organizations on their journey to talent excellence with the transformative capabilities of skills and AI, regardless of the platforms they use.
For more information about 365Talents API-First, please visit 365Talents website.
About 365Talents
At 365Talents, we don't believe that the only way is up. Sometimes, you start in one place and end up somewhere unexpected. Or someone introduces you to an opportunity that changes your entire journey.
That's why our AI-driven decentralized talent experience platform gives employees the power to self-declare skills and managers the vision to uncover the unexpected, so organizations can move quickly and purposefully to chart a new course for progress.
With 365Talents, companies including EY, Allianz, BearingPoint, Credit Agricole, Veolia and Societe Generale are embracing a uniquely employee-centric approach to talent mobility and skill development and creating a more democratic, inclusive and future-ready world of work.