7 myths about generative AI for skills-based organizations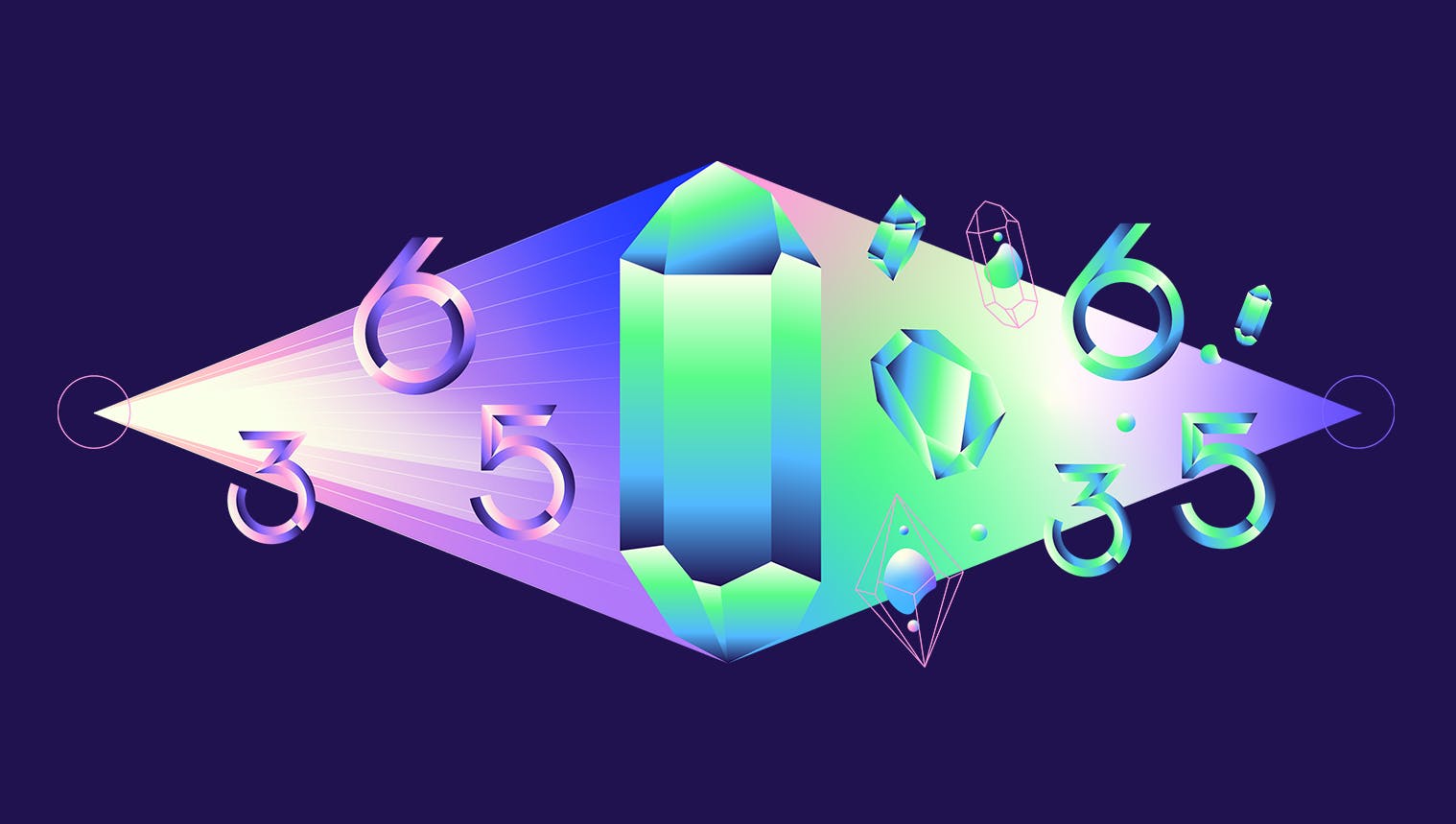 Let's be honest: AI scares people. Across many industries (not to mention Hollywood films), the rapidly advancing technology of artificial intelligence is at best misunderstood and, at worst, seen as an active threat to humanity and the world of work. 
But let's put a pause on the catastrophizing for a moment and look at the reality. AI is, like the paradigm-changing innovations that have preceded it, far more of a benefit than a threat to the jobs and industries that it is, yes, changing. 
One of which is, of course, HR. More than perhaps any other profession, the impact of AI on HR can very clearly be seen as a net-good. AI has the power to modernize archaic administration tools to save time spent on tedious, thankless tasks and transform HR into a division more focused on personalized professional development and driving strategic change. 
It's time, then, to demystify the fears surrounding AI and generative AI (best known by the platform name ChatGPT), to embrace the power this technology has to simplify HR's daily tasks and help you be more efficient in your work.
What is generative AI? 
Generative AI is, simply put, a form of AI that focuses on the specific task of content generation. According to McKinsey, generative AI "describes algorithms that can be used to create new content, including audio, code, images, text, simulations, and videos." ChatGPT is, of course, the best known and most freely accessible example of generative AI.
Generative AI has had something of a breakout year in 2023, for the public and business leaders alike, with the rapid and divisive adoption of ChatGPT as a workplace tool in many industries and divisions. 
Products and platforms that were already AI-powered thus took steps to develop – and in the case of 365Talents, release – specific generative AI integrations in order to safely and securely leverage this form of AI in-platform without the privacy risks that can arise when employees use a public tool like ChatGPT.
How does generative AI benefit HR? 
Properly integrated into your workflows (procurement, accounts payable, RFPs, finance, compliance, and more), generative AI can boost productivity and employee satisfaction, by helping people concentrate their time on higher value efforts. It's also incredibly scalable, so once you have refined how to use it, you can implement it across your company with ease.  
More specifically for HR, AI has the potential to bring immediate value in a number of ways:
1. Resume/CV sorting and analysis
One of the most time-consuming tasks for HR professionals is sorting resumes and CVs. AI can help automate this process by using advanced algorithms to analyze CVs, extract relevant information and rank candidates according to their skills, experience and qualifications. 
This saves HR valuable time that can be spent on more strategic tasks, such as interviewing candidates or managing internal company policies.
2. Improving the candidate experience
AI can also improve the candidate experience throughout the recruitment process. Intelligent chatbots can answer candidates' questions, schedule interviews and provide information on the status of their application. This creates a smoother, more transparent experience, which can enhance the company's reputation as an employer of choice.
3. Preventing unconscious bias
Human resources are responsible for ensuring that recruitment and workforce management practices are fair and free from bias. AI can be programmed to identify and mitigate unconscious bias in the recruitment process, based solely on candidates' skills and qualifications. This helps create more diverse and inclusive teams.
4. Forecasting staffing needs
HR often needs to anticipate staffing requirements, whether for recruiting new employees or managing internal mobility. AI machine learning algorithms can analyze historical and current company data to forecast future staffing needs, helping HR to plan effectively.
5. Personalized employee training and development
AI can also be used to personalize employee training and development. By analyzing individual skills and needs, AI can recommend tailored training programs, enabling employees to develop their skills more effectively.
6. Automating administrative tasks
Many administrative tasks, such as leave management, payroll and benefits administration, can be automated thanks to AI. This frees up HR time to concentrate on more strategic and relational tasks.
7 myths about generative AI for HR and skills-based organizations
1. MYTH: Generative AI is the same as ChatGPT.
As previously stated, ChatGPT is a form of generative AI – which is to say, ChatGPT is an AI algorithm that can be used to generate content. But there are many other generative AIs, both publicly available with market names like Jasper or DALL-E, as well those developed in-house by platforms for use within their already AI-powered solutions, such as the generative AI used by 365Talents.
Thus, it's important to remember that if a solution or provider tells you they are using generative AI or have a generative AI integration, it does not mean that they are necessarily using ChatGPT. 
A good rule to follow – with generative AI as well all AI features – is to ask for details on the AI used by your solutions to see whether it is a proprietary algorithm or off-the-shelf engine.
What are the main differences between a proprietary AI and ChatGPT?
Ownership: A proprietary AI is developed and owned by a specific company, while ChatGPT is an open-source AI language model developed by OpenAI. This means that the source code and algorithms used to build ChatGPT are freely available to the public, while a proprietary AI may have restrictions on its use and access.
Training data: A proprietary AI is trained on specific data sets and algorithms that are unique to that company, while ChatGPT is trained on a massive amount of general data from the internet. This means that ChatGPT is designed to be a general-purpose language model that can understand a wide range of topics and contexts, while a proprietary AI is designed to specialize in a specific area or application.
Customization: A proprietary AI can be customized and tailored to the specific needs of a company, while ChatGPT is a pre-trained model that cannot be modified by individual organizations. This means that a proprietary AI can be optimized to perform specific tasks and functions, while ChatGPT is designed to be a general-purpose AI that can be used for a wide range of applications.
Cost: A proprietary AI can be expensive to develop and maintain, while ChatGPT is freely available to use and can be deployed with minimal cost. This makes ChatGPT an attractive option for small and medium-sized businesses that may not have the resources to develop their own AI systems.
In summary, while both proprietary AI and ChatGPT have their own advantages and disadvantages, the main differences lie in ownership, training data, customization, and cost. Organizations should carefully consider their needs and resources before deciding which AI system to use.
2. MYTH: Generative AI will replace HR jobs.
Jobs evolve – HR knows this better than anyone, as a fundamental part of your job is preparing your people for their evolutions of their jobs! Technological developments are one of several factors that contribute to job evolution, but they do not need to be feared. Generative AI will certainly transform HR jobs and may even replace certain tasks in the HR job description, but it will not replace the people doing those jobs or the broader function. 
We'll say it again: Generative AI may replace HR tasks, but it won't replace HR people. 
AI tools are designed to work in tandem with humans, complimenting their skills so that your organization as a whole can work in newer and smarter ways. Where AI can work through mundane and data-organizing tasks at a much faster rate than the average person, it cannot do the people-centered or empathetic work needed to transform strategic insights into real change that make a difference in your employees' lives. 
With generative AI, this often looks like doing the hard work of creating a rough draft, gathering information and topics and synthesizing it. But ultimately, the HR's role is still very much essential in ensuring that the final piece is coherent, correct and expresses your true meaning.
3. MYTH: Generative AI will replace your employees' jobs.
Generative AI won't replace HR and it won't replace your employees – but it may introduce a new challenge for you as HR as you must help your employees embrace the tools (and manage their fears!) while upskilling them on generative AI and guiding them through the job evolutions that may come about as a response. 
When you give your people generative AI tools to use in their workflows, they can generate new material, troubleshoot problems and access data quickly and easily – but it still very much falls to your people to bring creativity, innovation and empathy to what they do with what the AI has generated.
As PwC characterizes it:
What generative AI can do is make your people vastly more productive — if you train and upskill them to take advantage of generative AI and reorganize how work is done. Your people may be very open to this possibility, even excited about it. In PwC's Global Workforce Hopes and Fears Survey 2023, more than half of the 54,000 employees responding expected AI to impact their career positively over the next five years. Possible benefits cited included increasing their productivity and creating opportunities to learn new skills. 
4. MYTH: Generative AI won't affect and can't help you.
Generative AI is going to affect your business for the simple reason that your competitors are using generative AI – and if you think it can't help you, then it's time for a refresher on just how many tools can benefit from integrated generative AI! Enterprise resource planning, customer relationship and, of course, HR talent management are just some of the tools that are being supercharged by generative AI integrations.  
A certain skepticism toward new fads and technologies can be healthy – for every game-changing iPod, there is a forgotten Zune. But let's be clear: AI, and generative AI, is way past proving its value and your competitors know this. In fact, according to a June 2023 Gartner benchmarking session, 52% of HR leaders said they were exploring generative AI use cases and opportunities. 
Further, if you are already embarked on a digital transformation, generative AI is an essential plank in the foundation of your future of work – even if it might not have been on the drawing board when you first drew up your plan. 
According to PwC, generative AI can speed up digital transformation and reduce costs: 
"You might, for example, be migrating data from silos to a cloud-native environment, where it will be easier for all your people to use it. Generative AI, with its ability to make sense of unstructured data, can partly automate this migration and then provide easy-to-use Q&A and analytics for your people — even if they're not data scientists — to make the most of this data. Generative AI can offer similar support — easier access to data and analytics — for other transformation initiatives too, such as those in cybersecurity, finance, supply chain management, tax compliance and marketing."
And while publicly available generative AI tools have fast become more widely accepted resources across disciplines, many companies still rightly have security concerns about their use, which is why the best approach to leverage generative AI will always be seeking tools that have proprietary or internally regulated generative AI embedded into their algorithms. 
5. MYTH: Generative AI isn't accurate.
When embedded in another tool, generative AI takes on the role of a data management system, generating answers or responses to your prompts based on your existing data to make your work easier. It is, therefore, essential that the answers and content it is generating is accurate and true!  
Depending on how it is programmed, a generative AI, like the one used by 365Talents, will likely pull data not only from your internal inputs, but also from the market, internet and external sources as well. 
To ensure accuracy, generative AI – again, taking 365Talents as an example – combines these insights but also, crucially, automatically tags them with their sources. This allows you to see all possible relevant data while also having the opportunity to validate the insights and sources to ensure your people are using and seeing only true, verified information. 
6. MYTH: Generative AI is new, risky and massive – so you have to go slow.
Let's get one thing straight: Generative AI isn't particularly new. As we've covered, it is just AI with a particular function and for those who work in AI, it is a well-known tool that has been around long enough for data scientists to develop real expertise in the space. Meaning, if you are working with embedded generative AI, more likely than not, your algorithm has been created and fine-tuned by experts who have been perfecting it for years. 
Further, the risks companies face by deploying generative AI, primarily data breaches and legal violations, are mostly related to the use of publicly accessible generative AI – the aforementioned ChatGPT, for example. Again, using a robust, proprietary AI algorithm from a partner that can provide you with data privacy, security and regulatory assurances can go a long way in quickly and assuredly mitigating these risks. 
Of course, it will fall to you to ensure that your organization also follows responsible everyday practices for cybersecurity, privacy, bias, performance and other risks, but there is no time like the present to create these safeguards and policies for trusted, ethical AI use.
Finally – the scale. Yes, AI and the power of AI is massive but that doesn't have to be a bad thing. Generative AI offers the potential to improve your productivity by 30-40% and while no solution should be rolled out everywhere all at once, there is no need to hesitate with taking big swings on your selected areas of focus and getting started on implementation. 
7. MYTH: Generative AI is unregulated and an ethics & security risk.
Securing your generative AI is a key consideration in avoiding misuse and ensuring responsible AI use and even on the level of ChatGPT, the technology is more regulated and safe than its reputation may suggest.
OpenAI, the creators of ChatGPT, have implemented security measures to ensure that data provided by users is protected and stored securely. They have adopted strict confidentiality policies and encryption protocols to ensure information security, such as SSL/TLS.
Rigorous privacy policies have also been put in place. They determine how user data is collected, stored and used. These policies ensure that users' personal information is not disclosed to third parties without their consent. OpenAI also strives to provide enhanced security with inappropriate content filtering. It blocks inappropriate or offensive responses before they reach users. 
Nonetheless, despite these policies, ChatGPT's status as a public tool with databases in the US means that its practices may or may not align with the regulatory standards of your organization's territories. 
At 365Talents, data security is part of our DNA. We are committed to total respect for the information we collect, and to ensuring that every user has full control over it. We adhere to best practices in terms of data flow and data security, our architecture is adapted to customer-scale deployments, and our systems are designed and operated to enable simultaneous use of your platform, whether you have 1,000 or 100,000 employees. 
AI is a powerful technology, and the more it becomes publicly accessible as a part of everyday life, the more that power can both benefit and scare people. But used ethically, securely and responsibly, AI and generative AI in particular can be a game-changer for companies. By empowering their workforce with such tools, organizations minimize time spent on mundane, administrative tasks and free their people up to work on the transformative, strategic and deeply human work that only we are fit to do.
Reach out to the 365Talents team today to learn how we are using generative AI to streamline talent management and chart a new course for people at work.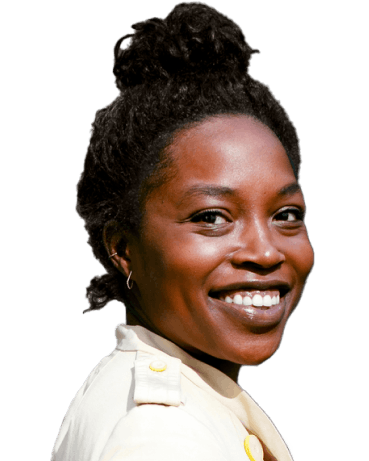 Ready to chart a new course for your people at work?
Learn about the tools 365Talents provides for skills management, strategic workforce planning, and more.