4 ways Skills Tech helps HR reach ROI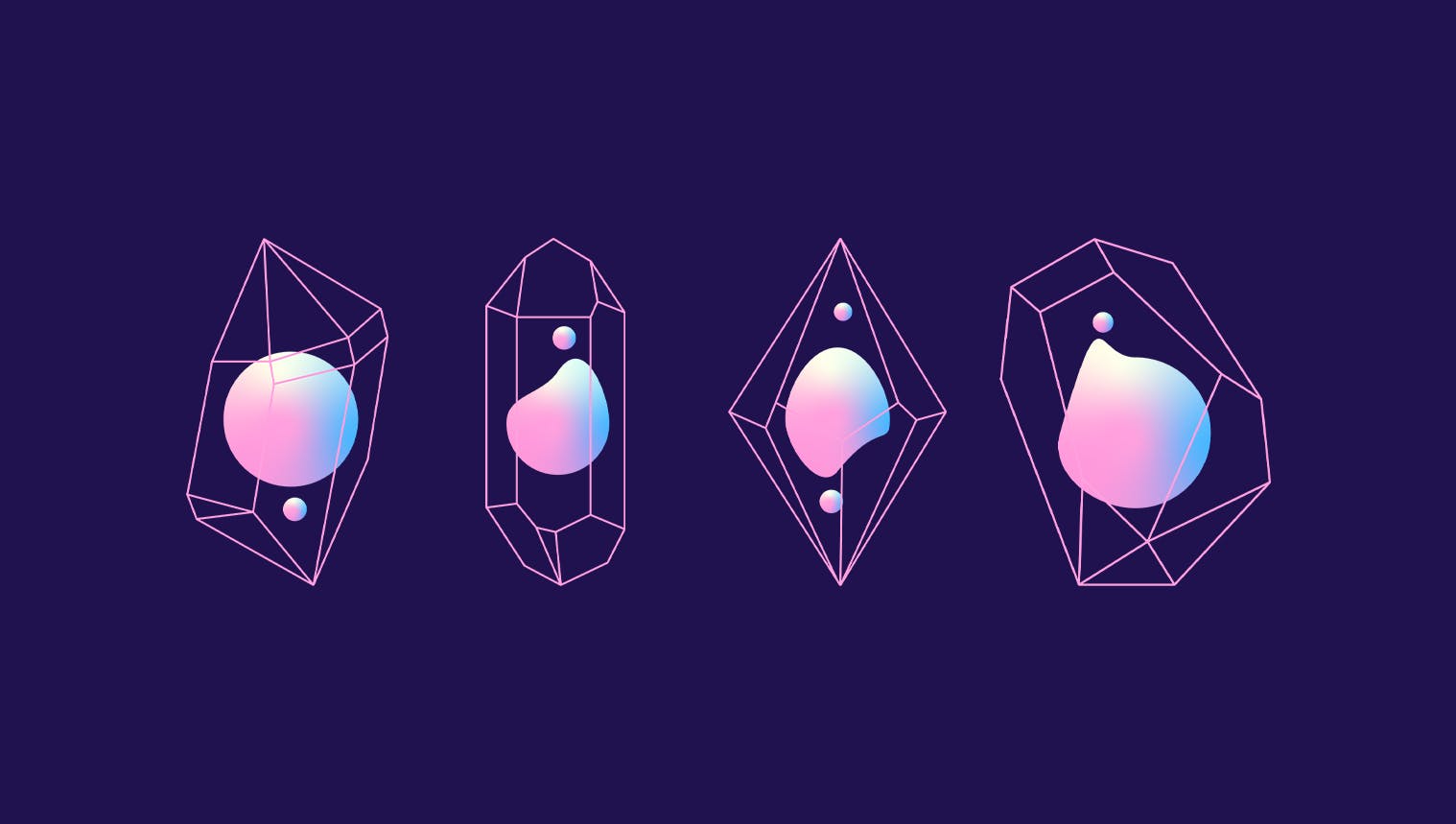 You already know how central skills are to HR, but have you reserved a line-item in your budget for skills tech? It's essential to many of the key trends of 2023 and the solution to many of the profound changes in the world of work. 
Indeed, Skills Tech includes all digital HR solutions that are revolutionizing skills management. This approach, particularly valuable in times of recession, is also one of the most efficient for your bottom-line — especially in cross-functional areas. 
For example, in the context of skills declaration linked to self-assessments, what could be better than centralizing all this data to offer more relevant training opportunities and suggestions based on individual skills gaps? Skills Tech is a solution that makes perfect sense for your HR budget. 
In this article, we will cover a reminder of the definition and scope of Skills Tech, examples of its applications and of course all the good reasons to integrate it into your processes (and budget!).
What is Skills Tech?
Skills Tech refers to all the technologies and methods that optimize skills management processes. This genre of solution has become essential for companies seeking to adapt to market changes and move quickly and confidently through the world of work.
Some of the use cases where Skills Tech is particularly powerful include recruitment automation, predictive analytics, machine learning, Internal Talent Marketplace and Learning Analytics.
Why invest in Skills Tech? 
Skills Tech, or skills-based or skills-first technology, enables companies to identify, develop and retain talent. More than just a category of platform, it is a new way of looking at skills data. If previously skills management was more of an obligation than a need, today it is an indispensable brick in the long-term competitiveness of companies. Skills-based organizations and strategy are the present and the future; skills tech is the skills-based technology you need to act efficiently. 
In short:
Skills-based HR processes → Engaged employees → Improved productivity
Opting for Skills Tech is an opportunity to strengthen talent retention and motivate them. And as you know, productivity directly impacts the ability of companies to stay competitive!
Without further ado, here are all the good reasons to invest in a Skills Tech solution to help boost the ROI of HR.
4 ways that Skills Tech helps HR reach ROI
1. Align HR and business objectives
First of all, Skills Tech is an effective way to link HR objectives with the corporate vision. For HR professionals, it is a tool for understanding business needs and identifying key competencies. With Skills Tech solutions, you will be able to identify ways to develop key competencies within your organization.
2. Boost Employee Retention
Employees are more likely to stay with a company that offers them a concrete vision of their future career. With a Skills Tech platform, employees have the opportunity to see themselves on different assignments internally. For them, it's an opportunity to find a position that actually matches their career aspirations. And for you, a retention tool that helps reduce employee turnover.
3. Connect supply and demand of skills
Skills Tech allows companies to leverage the skills and talents of employees for strategic projects, even when they are not directly related to their current position.
For example, an employee who works in customer service may have product development skills. After all, it's their favorite subject and their knowledge of customers can benefit the product team. If this is one of the company's development areas, this is an opportunity to offer mobility. This way, you can identify the best internal experts and position them on the most important missions for the company. 
4. Personalize career opportunities for each employee
In addition to connecting experts with strategic business functions, Skills Tech also facilitates the sharing of personalized opportunities.
For example, an employee with marketing skills who wants to develop his or her project management skills may be offered an opportunity to participate in a company-wide project as a project manager. Another who wants to improve his or her software development skills, may join a development project within another team. But that's not all, the process takes into account all the skills, experience, career goals and preferences of your employees. This data is essential to streamline the decision-making process and adjust your policy.
3 examples of Skills Tech in action
Predictive Analytics
Predictive analytics is a decision-making method that relies on the use of data and analytical tools to understand past behavior and predict future events. By combining different techniques, it allows organizations to make strategic decisions. It is a particularly effective method for dealing with transformations. Indeed, HR managers have the urgent mission to adapt their way of working in order to better train their employees to the skills of tomorrow. Anticipating this transformation requires setting up initiatives based on the company's objectives and being well equipped.
→ Skills Tech relies on innovative technologies such as artificial intelligence and the interoperability of HR tools to build a concrete vision of skills in motion.
Internal Talent Marketplace
The Internal Talent Marketplace, the online platform that allows employees to find and apply for internal career opportunities, needs no introduction. Vacancies, temporary assignments, specific projects, mentorships, training programs... This all-in-one talent management solution helps employees develop their careers.
→ Combining Internal Talent Marketplace and Skills Tech gives companies the ability to leverage skills and talent to position them on strategic projects.
Learning Analytics
Learning analytics aims to collect all data related to an e-learning system. All collected information is measured and analyzed to optimize the e-learning process. This is an essential step to evaluate the success of the training provided. 
→ Skills Tech makes it easy for you to access real-time data on your employees' progress and ensure their engagement throughout the learning process.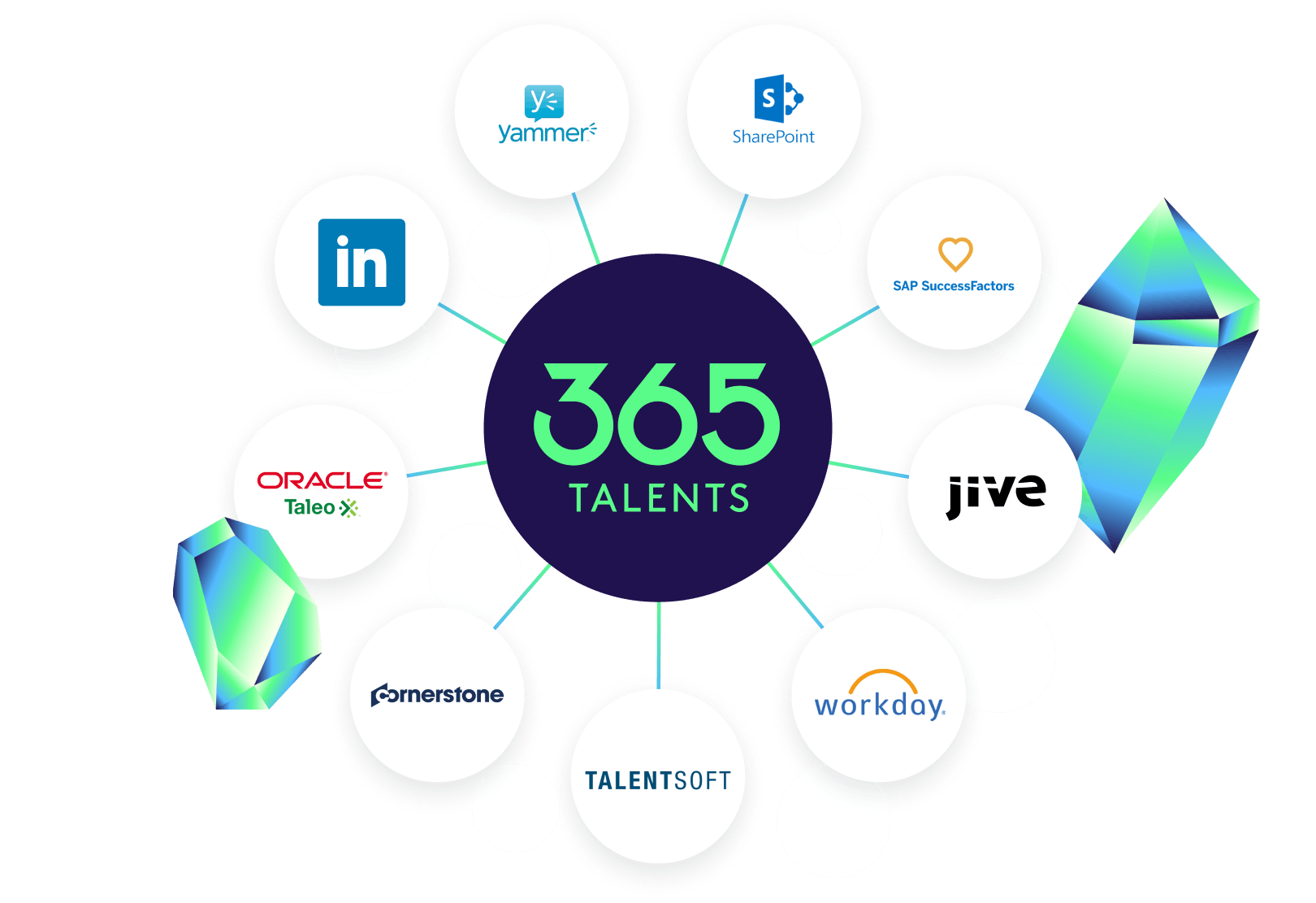 Don't let your HR projects fail to launch
42 percent of respondents rated their HR technology implementations as failures after two years, according to Josh Bersin Co.
As a mission control for sharing skills data, integration with 365Talents can supercharge HR projects across your tech stack with skills data so you can boost adoption and avoid false-starts before you launch.
Discover our integration capabilities and see how 365Talents can transform your talent management strategy.
Skills Tech: An HR must-have in 2023
To recap, Skills Tech is the foundation on which to build a foolproof talent management strategy.
These solutions, like 365Talents, are revolutionizing the way people think about their skills internally and are helping to align employee ambitions with business goals. By taking both into account, you'll be able to support your employees daily in developing their skills and expertise. 
Skills Tech technologies also stimulate engagement by creating a flexible exchange platform, adapted to their expectations. Your employees are in the driver's seat and have the keys in hand to make a decision. On the HR side, the highlighting of the company's key missions is standardized and can even be automated. 
Finally, Skills Tech uses technology to put the employee experience at the center of your HR initiatives. At 365Talents we combine artificial intelligence and predictive analytics to connect employees with opportunities that are tailored to both skills and preferences.
In short, Skills Tech is a solution to strengthen the inclusiveness of your business and offer your employees a decentralized and personalized approach to talent mobility.
To learn more about how to combine Skills Tech with all your HR processes to boost ROI, book a demo with us today.
Chart a new course for your people at work