How to define skills: What every HR needs to know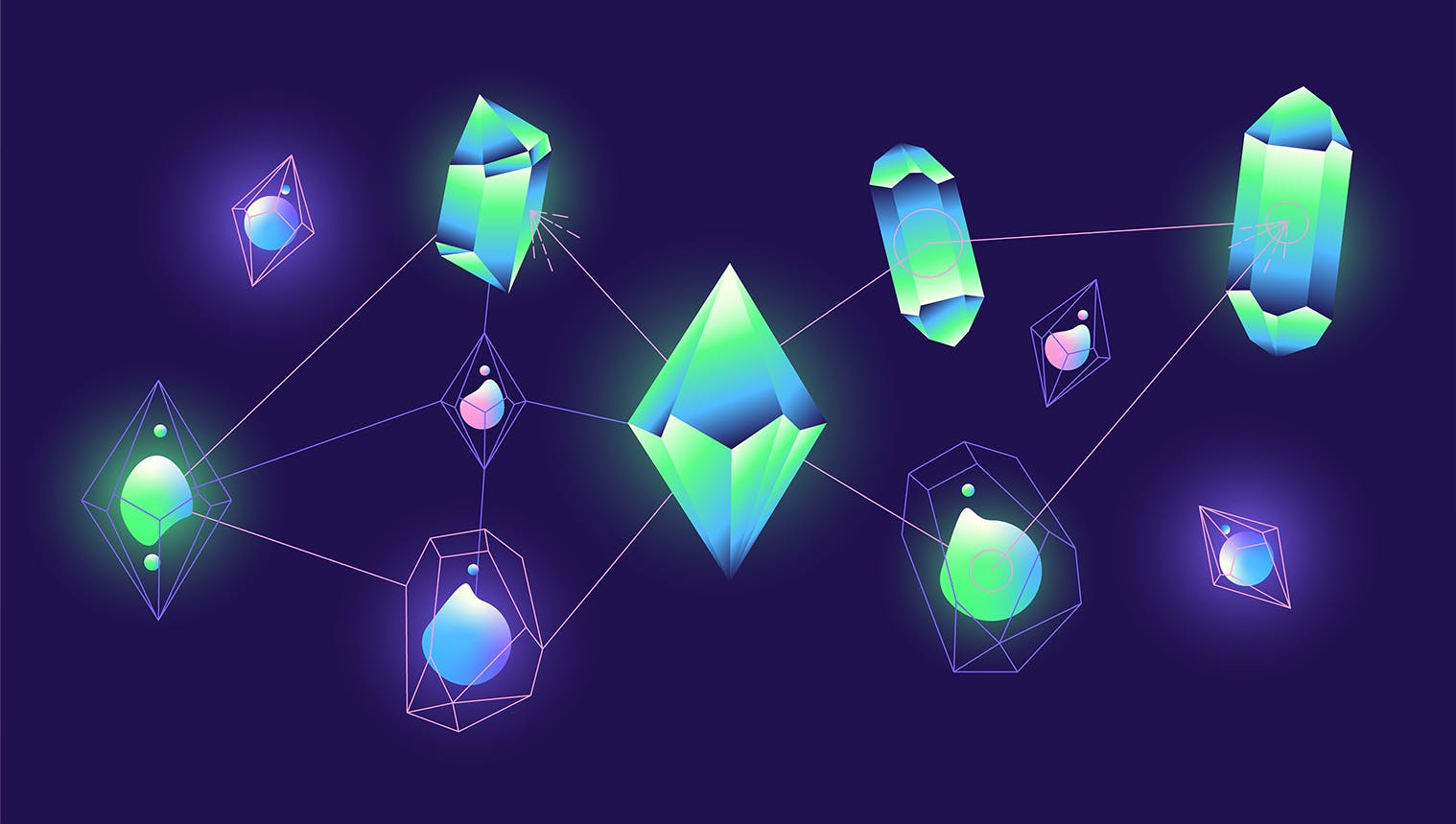 In the workplace, a skill refers to the knowledge or ability that enables an employee to perform tasks on behalf of their employer and thrive in their role. 
At the risk of sounding a little like the opening to a Dr. Seuss book, this article investigates the different types of skills; comprising everything from hard skills and soft skills to mad skills and green skills. We'll also take a look at why it all matters.
Skills vs. competencies vs capabilities 
 The terms "skill", "competency", and "capability" are used interchangeably, but there are important distinctions between the three.
A competency is described as a broader concept, encompassing skills, knowledge, behavior, and attitude. While a specific technical skill may be featured, a competency also considers what is required for an employee to perform a task effectively and efficiently. 
Competencies are sometimes described as "the how". For example, streamlining recruitment processes is a competency that would require several technical skills, such as data management and technology implementation. But 'the how' is equally important. How will you ensure employee buy-in, adhere to project deadlines, and manage key stakeholders? Perhaps it's helpful to think of competencies as the combination of hard and soft skills required to get the job done well. 
Looking at competencies rather than individual skills is the more holistic approach to assessing candidates and employees. But some argue that the best way to recruit, manage, and advance your workforce is to shift the focus to capabilities.
The capabilities approach acknowledges worker potential. An employee may not yet have the skills or experience to perform a particular role to a high standard. But that doesn't mean they won't be capable of doing so in time with the right attitude, training, guidance, and support. 
Technically-speaking, skills or competencies-first approach to people management places all the importance on the skills your employees already have, which is of little use in the current business landscape. To withstand the impact of external disruptions, shifting business objectives, and evolving market conditions, you want to hire people who can learn and grow with your business.
That said, in the modern HR tech landscape, "skills," "skills-first" or "skills-focused" is often used as an umbrella term — that's why it's important to do your research on your internal talent marketplace or other HR solution defines skills.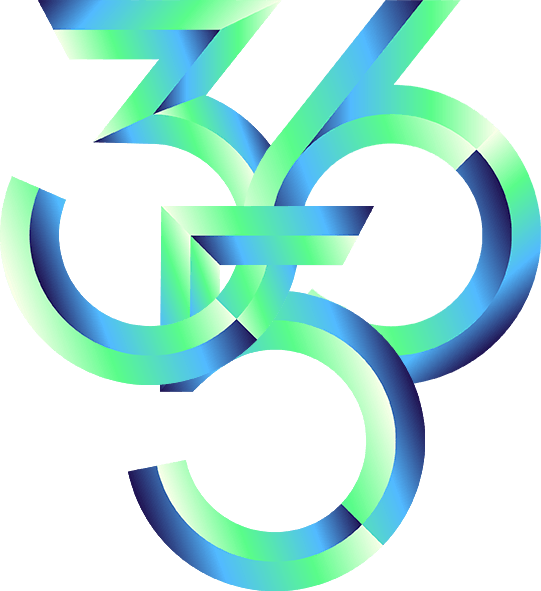 Discover what you can power with SkillsDrive from 365Talents
Visibility on your people's skills, experiences and ambitions is essential for your transformation and development plans.
SkillsDrive from 365Talents helps customers direct email campaigns to request employee skill evaluations, obtain clear insights and transform their responses into actionable strategies to achieve your company objectives.
What is a soft skill vs. a hard skill?
Hard skills, often referred to as technical skills, are quantifiable and measurable. Your employees might demonstrate a skill of this kind via their specific qualifications, professional experiences, or ability to complete a specific workplace task. 
Some examples of hard skills include speaking a foreign language, SEO marketing, coding, web design, and copywriting. 
More difficult to define and measure are soft skills - sometimes referred to as common, power, human, or core skills. If hard skills are required for specific workplace tasks, these non-technical, interpersonal skills will dictate your employees' style of working; the way they absorb information, navigate workplace challenges, establish and maintain relationships with colleagues and stakeholders, engage with workplace culture, manage their time, and solve problems. 
Some examples of soft skills include critical thinking, leadership, communication, collaboration, networking, emotional intelligence (EQ), conflict resolution, problem-solving, and adaptability. 
Because people typically acquire hard skills via formal education or development programs, they were historically associated with mastery and expertise. Soft skills, on the other hand, were often sneered at or dismissed as lesser. 
But times have changed. Research conducted by Harvard University, the Carnegie Foundation, and Stanford Research Center concluded that 85% of job success comes from having well-developed soft and people skills, while just 15% of job success comes from technical skills and knowledge.  
Why are soft skills so essential? For one thing, they are universal - required across all professions and at every level of seniority. Then there's the fact that a soft skill is far less likely to become obsolete than a niche technical one. With this in mind, hiring organizations are placing more emphasis on recruiting for soft skills. Indeed, America Succeeds' analysis of more than 80 million job postings revealed that the top soft skills are being requested by employers four times more often than the top hard skills.
How 365Talents integrates with your Assessments tool to unleash the power of soft skills
An HR assessment tool engages your employee to develop their potential and understand their interests, ambitions and skills better through soft skill assessments including behavioral, cognitive and personality tests. Integrating with a talent experience solution like 365Talents connects and incorporates this professional assessment data into their skills data set so that all your tools can benefit from these insights.
When you integrate your 365Talents with your LMS, your skills framework is centralized, unified and shared between your solutions to evaluate and understand your employees' soft skills. 
For employees, integration provides unique insights and centralizes information on their experience, personality and interests in order to better direct and improve career development. 
For managers, integration allows them to better see and understand their teams' soft skills
For HR, integration helps them find relevant candidates for strategic open roles and improves KPIs on internal mobility and success planning.
Integration fosters a user-friendly and engaging experience for your employees to know themselves better and manage their career development while streamlining a transversal and efficient HR process to use this new information in your talent experience for skills analytics, strategic workforce planning and skills matching for internal mobility.
365Talents integrates with AssessFirst, Prismo and SHL, among other popular assessment solutions.
What is a mad skill?
Mad skills, which are sometimes referred to as offbeat or leisure skills, are the skills someone develops via their hobbies. 
Employees that actively pursue their passions outside of the workplace boast valuable skills that can be applied in their day job. For example, a part-time concert pianist must learn diligence and discipline. A dedicated backpacker is inquisitive, adventurous, and adaptable by nature. And the person who volunteers at weekends for a homeless person's charity is likely to be empathetic with a high EQ.
Hobbyists like these can bring a level of individuality and creativity to their role and the workplace at large. If it comes to choosing between two equally qualified job candidates, wouldn't you hire the one who makes pottery on the weekend and has a black belt in karate? That's the person most likely to drive innovation for your business. 
What is a green skill?
Green skills are defined as "the knowledge, abilities, values, and attitudes needed to live in, develop and support a sustainable and resource-efficient society".  
In the transition to a low-carbon, resource-efficient economy, green skills will be required by all sectors and at all levels of the workforce. 
A recent report by the World Meteorological Organization (WMO) concluded there is a 50:50 chance of average global temperatures reaching 1.5 degrees Celsius above pre-industrial levels in the next five years. Large corporations play a disproportionate role in driving global climate change. A 2017 report, for example, found that just 100 companies are the source of more than 70% of the world's greenhouse gas emissions since 1988.
As more and more companies look to combat climate change via aggressive sustainability targets, the demand for green skills will increase exponentially. 
To commit whole-heartedly to a greener future, you'll need people who can adapt your products and services, upgrade existing infrastructure, revamp production processes, supply chains, and business models, and implement green technologies. This will help you to meet both your company's objectives and adhere to environmental requirements and regulations. Alongside those more technical skills, creativity, empathy, resilience, adaptability, and collaboration are also considered to be critical green skills. 
As well as being good for the environment, investment in this area supports long-term business success, since job seekers, employees, clients, and customers alike wish to be associated with organizations that prioritize sustainability.
What are durable skills?
Forget what we just told you about soft and hard skills. According to the Chief Learning Officer, skills should no longer be thought of as soft or hard at all. Instead, you should think about the lifecycle of your employees' skills and determine whether they are durable or perishable. 
A perishable skill has a half-life of less than 2.5 years. This would typically include highly specific technical skills, such as the use of certain software programs, coding languages, or organization-specific tools.
A semi-durable skill has a half-life of 2.5 – 7.5 years. This would typically include a broader technical skill, such as data analytics. 
A durable skill has a half-life of more than 7.5 years. This would typically include the skills usually referred to as soft skills, like leadership, project management, problem-solving, and communication.
Like soft skills and capabilities, durable skills are hard to define and even harder to measure. But the pay-off of prioritizing durable skills is a more dynamic and forward-thinking business model. 
Research suggests that most jobs in the year 2030 have not been invented yet, which explains why durable skills are currently in such high demand. The America Succeeds research found that seven out of 10 requested skills on job postings could be classified as durable skills. Meanwhile, a 2021 report from Mursion revealed that 44% of HR professionals would hire an applicant with strong durable skills over an applicant with superior hard or technical skills
During the hiring process, ask yourself - are the skills you are currently recruiting for durable or perishable? Can they be transferred across roles and sectors? If they are in high demand now, will this still be the case in five or ten years? 
The short shelf-life of most technical skills means you'll be forever re-skilling and upskilling your technical workers. If they don't have a range of durable skills to complement their technical prowess, are they really worth your investment?
How 365Talents defines skills
At 365Talents, skills are at the heart of what we do and the catalyst we use to create an employee-centered world of work by giving your people the power to chart their own course for progress. We use AI-powered skills technology to create a decentralized talent experience defined by your people and our proprietary AI algorithms facilitate a unique employee-centric skills-first approach that, combined with our efficient roll-out and hands-on customer success methodology, has shown our clients' demonstrable ROI.
When we use the world "skills," we use it to encompass both present and potential, hard and soft, mad and green. In this sense, we use "skills" to refer to all three: skills, competencies and capabilities.
Skill categorization: Why does it matter? 
If you're a leader, hiring manager, or HR professional, a comprehensive understanding of your workforce's skill set will help you to deliver the best possible business outcomes. You want to know everything from the specific skills your employees possess to the ways these skills can be categorized.
The benefits of this are many and varied.
1. Driving innovation and competitive advantage 
 A rigorous analysis of your workforce's skill set will enable you to release a host of untapped and unexpected skills to move your organization forward.
 Let's imagine you have a high-performing employee. You already know what sort of skills they are leveraging on a day-to-day basis to perform their role to a good standard and meet your expectations. But what about the skills they're not using? Or the skills they have not yet developed? 
You want to tap into the unused skills of this high-potential employee to drive innovation and competitive advantage for your business. Bear in mind that when you, and the employee themselves, have a richer insight into their skills, you'll make smarter decisions about their future, whether it's securing developmental opportunities or planning out their next career move. 
2. Identifying skills gaps
In the process of defining what your employees are good at (or have the potential to be good at), you'll also identify existing and future skills gaps.
This information can inform recruitment processes, succession planning, and strategic workforce planning to future-proof your business. 
A skills gap analysis, for example, might reveal that your workforce boasts a range of highly technical hard skills, but your soft skills are somewhat lacking. If this is the case, it could be a good time to invest in employee advancement or rethink your recruitment practices. Why are you struggling to recruit talent with durable skills?
3. Informing the recruitment process
At a time when roles are rapidly shifting and highly technical skills quickly become obsolete, it's especially important to explore a world beyond prescriptive job descriptions. 
When you list out specific skills in a job description, you run the risk of missing out on top talent and shut down growth conversations between candidate and interviewer. The same applies if you base recruitment decisions on particular qualifications or years of experience. You could end up hiring someone with a highly specialized skill set whose role becomes redundant in a matter of months. What do you do with this employee if they lack the transferrable skills to take on an alternate role?
By thinking carefully about the types of skills your organization requires now and in the future, you'll be encouraged to diversify your recruitment methods. 
4. Improving retention rates 
Putting your people and their skills at the center of your HR ecosystem improves attraction and retention rates. 
The better you know your people and the areas in which they thrive, the better you can support them in their long-term career goals and help them reach their full potential. This results in a workforce that feels supported and valued - they'll be happier, more motivated, and more likely to stick around.
Are you ready to gain visibility on your people's skills, experiences and ambitions is essential for your transformation and development plans? 
SkillsDrive from 365Talents helps customers direct email campaigns to request employee skill evaluations, obtain clear insights and transform their responses into actionable strategies to achieve your company objectives.