Why HR needs a best-of-breed approach to tech stacks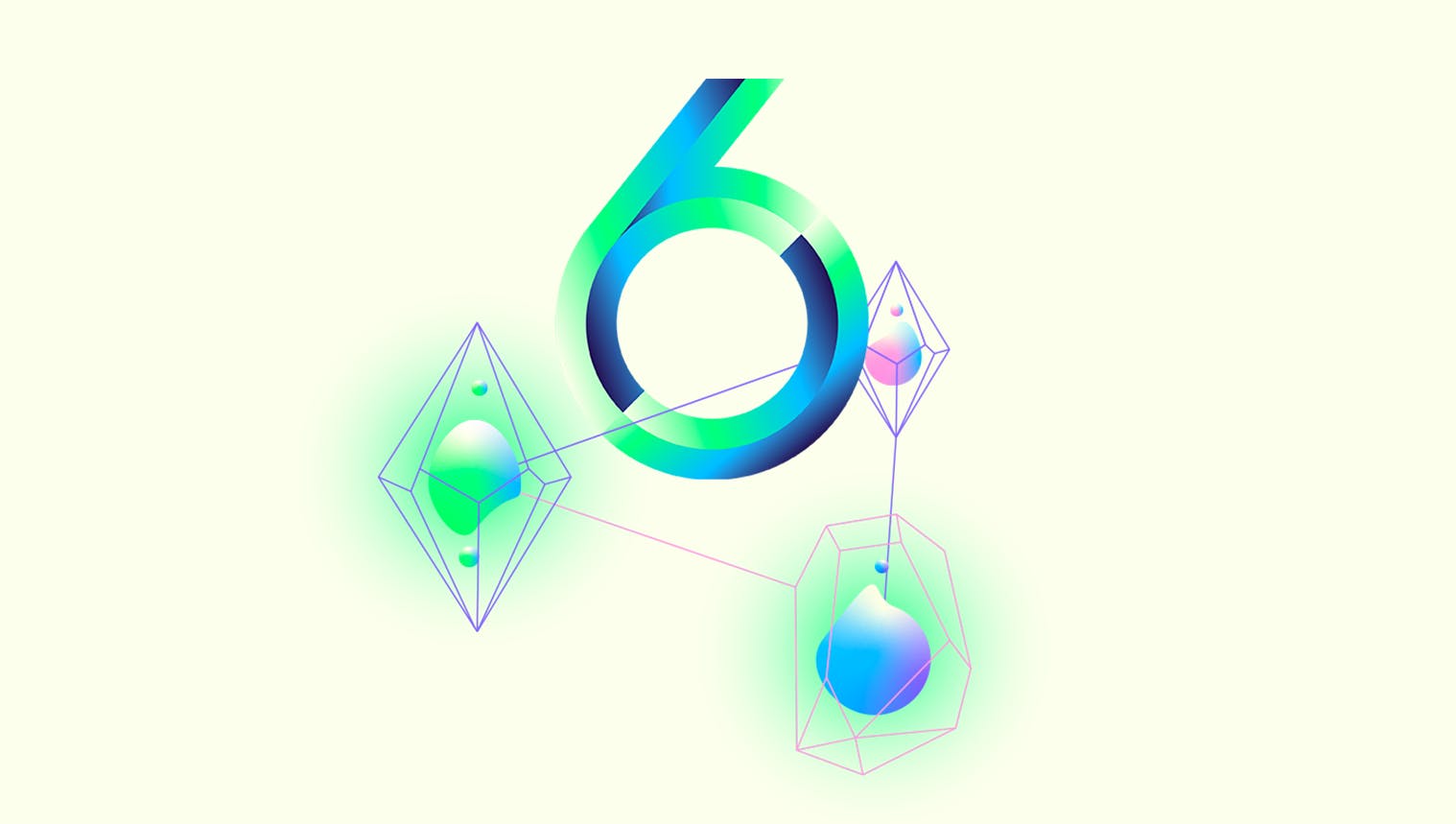 As HR professionals, you know that providing a great talent experience to your employees is essential. In today's business world, technology is a crucial tool for achieving this goal. However, with over 20,000 HR technology solutions available, finding the right approach for your organization can be a daunting task. In this article, we will explore the benefits of a best-of-breed approach to your HR stack and the importance of having a talent experience solution with strong integration capabilities.
What are the key benefits of tech stack integration?
By integrating your HR technology stack, you can pursue a best of breed approach that allows you to select the best solutions for your organization's specific needs. This approach lets you avoid settling for a "one size fits all" solution that may not address your unique requirements. Indeed, by selecting the best tools for each area of HR, you can optimize your HR processes, increase efficiency, and improve the talent experience.
1. Streamlined processes
Integrating different technologies in HR can help automate manual tasks, streamline workflows, and improve efficiency. For example, integrating an Applicant Tracking System (ATS) with a HRMS helps recruiters manage job postings, candidate applications, and hiring processes.
2. Improved data accuracy
Integrating HR systems leads to more accurate data collection and analysis. By ensuring that data flows seamlessly between different HR technologies, you can be confident that you are making decisions based on accurate, up-to-date information.
3. Enhanced employee experience
Integrated HR technologies can improve the employee experience by making it easier to access information and communicate with HR.
4. Better decision making
Access a comprehensive view of employee data to enable better decision-making. With all HR data in one system, HR professionals can quickly identify trends and patterns, track key metrics, and make data-driven decisions.
5. Cost savings
Organizations reduce manual processes and improve efficiency, leading to cost savings. Additionally, automating processes tends to increase productivity.
Best-of-breed vs. All-in-one: Which approach is right for you?
The difficulty of finding suitable HR solutions: A key challenge for HR professionals
If all-in-one HR solutions provide the benefit of having all HR tools in one place, they may not provide the same level of customization and functionality as a best-of-breed approach. When using all-in-one solutions, organizations may end up using tools that do not cater to their specific needs. Which can lead to inefficiencies and frustration for both HR staff and employees.
Why best-of-breed is the way to go
In contrast, a best-of-breed approach lets organizations choose the best solutions for their specific HR needs. This approach allows them to optimize HR processes, increase efficiency, and improve the talent experience. By selecting tools that are tailored to their unique requirements, organizations can provide a more comprehensive and personalized HR experience for their employees.
Furthermore, a best-of-breed approach provides companies with the flexibility to switch out individual HR tools if they find a better solution without having to replace the entire HR system. This flexibility ensures that organizations can stay current with the latest HR technology and continue to optimize their HR processes over time. Overall, a best-of-breed HR solution is the best approach for organizations that want to customize their HR technology stack to meet their specific needs and provide the best talent experience for their employees.
Which tools in your HRIS should your talent experience integrate with?
When considering a talent experience solution, you know that it's crucial to ensure that it integrates with other tools in your HRIS. 
Integration allows your talent experience solution to access employee data from other HR tools, enabling you to provide a more comprehensive talent experience. Some areas where integration is essential include core HR, assessments, learning, and ATS.
Core HR Integration
Integration with your core HR system ensures that your talent experience solution has access to employee data such as job titles, locations, and other critical information. Combining a best of breed solution with a core HR system provides several benefits that organizations cannot achieve with either solution alone:
Streamline essential HR processes such as payroll, benefits, and compliance. This integration allows HR staff to access all relevant HR data and tools from one centralized location, resulting in increased accuracy.
Make better-informed decisions about employee development. By utilizing data collected from assessments, HR staff can identify employee skills gaps and make informed decisions about training and development programs. In addition, assessments data can help identify the most suitable candidates for open positions.
Enhance employee skills and knowledge by providing targeted training programs that are tailored to individual employee needs. This way, you can help employees develop the skills they need to succeed in their roles.
By automating many of the manual tasks associated with recruitment and hiring, such as resume screening and interview scheduling, organizations can free up HR staff time to focus on higher-level tasks.
Assessments Integration
Integration with your assessments tools enables you to use employee assessment data to provide personalized learning recommendations, career development opportunities, and enable HR to staff smarter.
By centralizing skills frameworks, organizations can effectively review their employees' expertise in the right areas. This approach enables organizations to deliver a user-friendly and engaging experience to their employees.
Performance Review Integration
Integration with your performance review tools allows you to foster richer, more people-first and data-driven career conversations by enabling you to incorporate your employees' self-declared skills data, development goals and professional ambitions.
Learning Integration
Integration with your learning management system (LMS) ensures that your talent experience solution can provide personalized learning opportunities based on employees' skills, job roles, and interests.365Talents integrates with many LMS such as EdFlex, 360Learning and RiseUp. The main benefits for HR are: 
Enhanced Talent Management
Integrating a best of breed talent management solution like 365Talents with an LMS can help organizations to effectively manage their talent. By combining the strengths of both platforms, organizations can track the skills and competencies of their employees, identify skill gaps, and offer targeted training programs to address them.
Better learning outcomes
By integrating 365Talents with an LMS, organizations can create personalized learning paths for each employee based on their skills, competencies, and job requirements. This can lead to better learning outcomes, as employees receive training that is tailored to their individual needs.
Improved ROI
Integration between an LMS and a talent management solution can help organizations to maximize their return on investment in both platforms. By combining the strengths of these two solutions, organizations can create a more holistic approach to talent management and learning and development, which can ultimately lead to improved business outcomes.
ATS Integration
Integration with your applicant tracking system (ATS) allows you to provide a seamless candidate experience by automatically transferring candidate data from your ATS to your talent management solution.
Create a comprehensive talent acquisition solution that covers the entire sourcing process. This means that organizations can identify job openings, source candidates, and manage the process all in one place. By having a complete overview, organizations can retain top talent and ensure that the best candidates are selected for each position.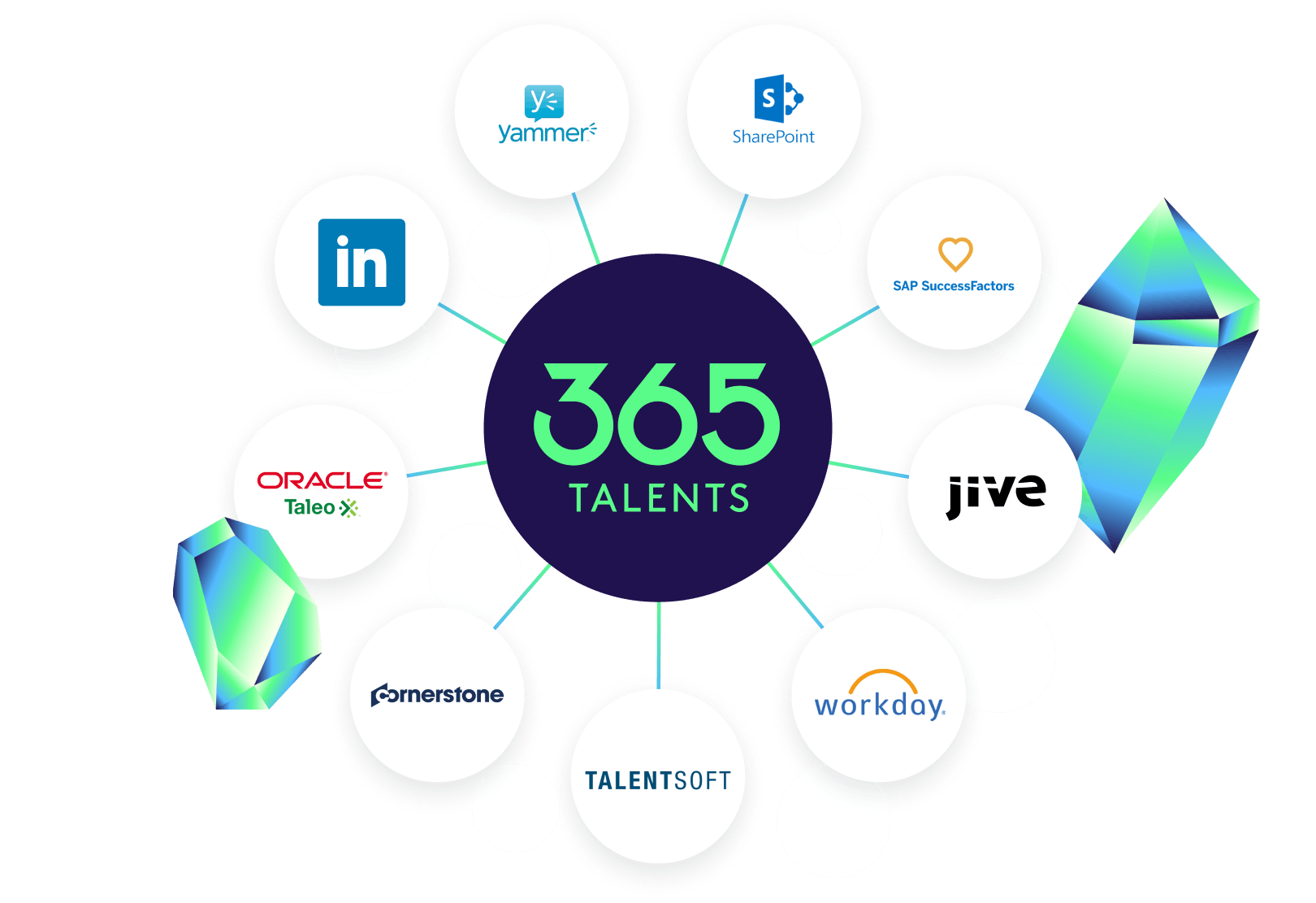 Don't let your HR projects false-start
42 percent of respondents rated their HR technology implementations as failures after two years, according to Josh Bersin Co.
As a mission control for sharing skills data, integration with 365Talents can supercharge HR projects across your tech stack with skills data so you can boost adoption and avoid false-starts before you launch.
Discover our integration capabilities and see how 365Talents can transform your talent management strategy.
How to measure the value of a best-of-breed approach
When selecting your HR technology solutions, it's essential to consider the return on investment (ROI) of your choices. With a best of breed approach, the ROI comes in the form of a better talent experience with increased efficiency and productivity.
By choosing the best tools for each area of HR, you can create a more streamlined and efficient HR process that reduces the time and resources required to manage HR tasks. Additionally, a better talent experience can lead to increased employee satisfaction and retention, leading to better business outcomes.
5 KPIs to track the ROI of HR tech stack integration
Time-to-Hire: HR can reduce the time it takes to review resumes, schedule interviews, and complete the hiring process, leading to a faster time-to-hire.
Employee Turnover: Improve employee engagement and retention to reduce the associated costs of recruiting and training new employees.
Cost-per-Hire: Better efficiency and reduce manual labor.
Time-to-Productivity: Improve onboarding and training processes, to reduce the time it takes for a new employee to become fully productive.
Compliance: Reduce the risk of legal and regulatory penalties.
These KPIs matter because they provide a way to measure the impact of HR initiatives and investments on the organization. By tracking these indicators over time, HR can evaluate the effectiveness of their strategies and make data-driven decisions to improve operations and support the overall goals of the organization.
Choose the best approach for your employees
When choosing your HR technology solutions, you may be wondering whether to opt for a best of breed or all-in-one solution. While all-in-one solutions offer the convenience of having all your HR tools in one place, they may not offer the same level of functionality and customization as a best of breed approach. 
With best of breed solutions, you can select the best tools for each area of HR and integrate them seamlessly. This approach allows you to create a customized solution that meets your organization's specific needs. Overall, integrating a best of breed solution with any HR software  tool provides a seamless and engaging talent experience for employees. To make sure that a technology fits with your current environment, here's a list of questions to ask about integration capabilities:
Can the solution integrate with other HR tools we use?
What level of data sharing is possible between the different tools?
How long does it take to set up integrations?
What ongoing support and maintenance are required for integrations?
Reach out to see how 365Talents supports a best-of breed approach to make better decisions and enhance organizational effectiveness.
Chart a new course for your people at work