How to build a skills-based HR tech stack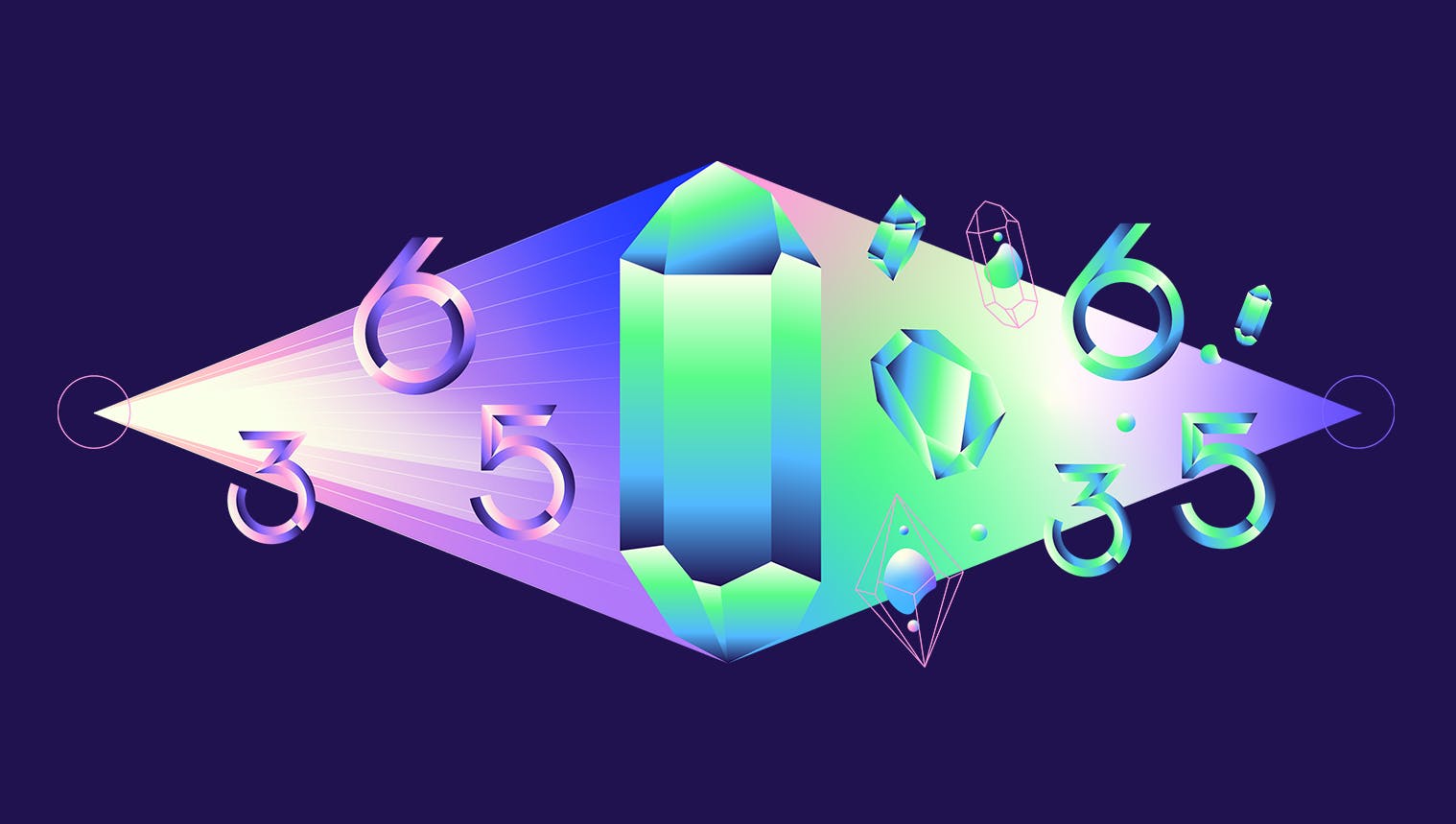 Automation, artificial intelligence, Metaverse, and even getting to grips with remote meeting technology all illustrate that the working world has leaped forward at a rate of knots. To keep up with the changing landscape, companies must focus on empowering employees with the skills and opportunities they need to stay competitive. Skill sets for jobs have already changed by 25% since 2015, but this is expected to double by 2027, according to LinkedIn data. And 89% of L&D pros agree that proactively building employee skills will support companies and individuals in navigating the future of work. 
This is where an HR tech stack comes into its own, allowing companies to create a rich and varied menu of skills-focused tools. In this guide, we'll discuss how to design your own stack, layer by layer and tool by tool. By the end, you'll have the perfect tech blend to support your HR team and your employees' development.
What is an HR tech stack?
An HR tech stack is a group of software tools and applications used to boost the effectiveness of Human Resources teams. HR managers can design their stack to stay on top of the challenges of managing the employee lifecycle, such as tracking training progress or enabling remote work. The tech stack can also provide better insights into employee skills development, helping companies anticipate future skill needs and respond accordingly.
An HR tech stack is any combination of software or a pre-built (HRIS or HCM) tech stack solution. In either case, it will include digital tools that encompass HR tasks related to: 
Recruitment
Onboarding 
Talent management
Payroll and Benefits administration 
Employee experience
Learning and development
Workforce management
What are the top benefits of an HR tech stack?
Workato research highlights an uptick of 599% in companies investing in HR automation over the past two years—and for good reason. Dedicating time and money to creating the perfect combination of HR tools enables companies to: 
Improve skills: UKG highlights that 34% of companies use HR tech stacks to offer skills testing, performance management, and online L&D resources. Some 26% also rely on their tech stack to identify high-potential individuals for specialist and leadership roles. 
Obtain data to drive decision-making: The same UKG report reveals 41% of companies experience difficulties in obtaining accurate and valuable people information. A well-designed tech stack ensures that HR teams have instant access to real-time data to address skills challenges and offer individualized development solutions proactively.
Meet organizational goals: HR leaders use tech stacks to quantify their progress and attain objectives, ensuring they reach their goals faster. 
Improve productivity by streamlining processes: Store your people data in a central location, and set up workflows to automate key processes rather than manually entering data into several different systems. According to Workato, 61% of companies want to use their HR tech stack to address process automation issues, saving them time and money. 
Reduce errors: The right technology can help HR teams identify and rectify mistakes quickly, ensuring data accuracy. Without the support of HR tools, E&Y reports that a full-time payroll clerk spends 29 workweeks on payroll corrections, and each error costs $291 to amend. But automating key processes like payroll allows data to flow from one tool to the next, eliminating the risk of miskeyed information. 
Simplify recruitment: Applicant tracking systems provide a positive experience for candidates and recruiters by reducing the time it takes to move through the hiring funnel. Automated tools now source candidates, schedule interviews, screen resumes, and perform skills aptitude testing. 
HR tech vs. skills tech: What is the difference? 
Confused about some of the tech stack terminology you've heard?
HR tech is an all-encompassing term used to optimize and manage HR processes throughout the entire lifecycle, including recruitment, onboarding, performance management, development, and more. 
Skills tech, however, zones in on the specific tools used to support employee learning and development, such as skills assessment and learning management systems. 
There is a degree of overlap, but essentially skills tech is a specific area of your HR tech stack that will enable employees to acquire new skills and advance their careers. 
Why should you capture skills data?
Skills tech and the data it presents are essential in every HR process. This information provides HR teams with an overview of the current skillsets within their organization, informing: 
Who we hire: if a candidate has the necessary skills to add to the team's existing skill set and close any known skills gaps. 
How much we pay them: the candidate or employee's position within the salary band based on their skills and competencies.
Who we promote: if an employee has upskilled and is now eligible to progress into a new role.
How and where we deploy skills across the organization: leaders can distribute relevant talent into new roles or specialist projects based on skills. 
How we grow our business: tracking skills enables decision-makers to plan expansion into new business areas or markets. 
Which HR tools should you include in your tech stack? 
Building a tech stack could be as simple as opting for an all-in-one solution and activating the most relevant modules to align with your HR processes. This approach means you'll only have one system to manage, one support team to contact, and one vendor to pay. But the major downside is your HCM or HRIS solution may not offer the entire range of tools you require and might include features you don't need. 
A superior alternative is to design a custom tech stack that combines products from different vendors. You'll pick tools that suit your company's size, industry, business objectives, and budget to craft a best-in-breed stack tailored to your organizational needs. This strategy will enable you to optimize processes, maximize performance, and facilitate continual growth. 
Here are some considerations when building your bespoke HR tech suite.
Applicant tracking systems 
An ATS solution is a must-have if you intend to streamline recruitment processes, track candidate data, and keep your hiring pipeline organized. 
Vendor example: SmartRecruiters boosts recruiter productivity, fosters hiring team collaboration, and improves the candidate experience. AI, Chatbot, and Text recruiting are all available features that allow you to attract and convert qualified candidates easily. 
Onboarding 
Allow your employees to ramp up quickly and become productive by choosing a platform that offers automated onboarding, self-service modules, and customizable workflows. 
Vendor example: HeyTeam accelerates employee integrations using sequenced and personalized onboarding journeys. Interactive formats, including quizzes, nudges, events, and surveys, are all available to support your new team members. 
Talent management
Look for a solution that unifies the employee experience by connecting career and skills development. A good talent management system should also offer feedback and goal-setting features to support your people's career growth. 
Vendor example: 365Talents uses artificial intelligence to identify skills wherever they're expressed in your organization. Our matching engine sifts through millions of job descriptions, competencies, and hidden skills to bring employees and career opportunities together. 
Payroll and benefits administration 
HR.com reveals that 79% of companies include a payroll solution in their tech stack. A payroll system not only simplifies the payment of salaries and wages, but it can also help HR teams with compliance by automatically calculating taxes and providing customizable reporting. 
The second most popular category is benefits administration, found in 70% of HR tech stacks. Choose a benefits platform that allows employees to enroll in health and life insurance, retirement plans, and other employee benefits. 
Vendor example: Altays is a scalable HRIS comprising core HR functionality, payroll, and benefits. As a modular system, you'll add the necessary components to support your vital people processes. 
Employee experience
An EX platform can help HR teams build a more connected and productive workforce by delivering recognition programs and team-building activities for employees. 
Vendor example: Motivosity encourages leaders to build better team relationships by linking employee recognition to company culture. The platform enables an understanding of employee sentiment and creates a culture of gratitude. 
Learning management systems 
An LMS keeps employees up-to-date with industry trends by providing access to digital learning opportunities. Employees can easily track progress and gain qualifications, certifications, and key skills to advance their careers. 
Vendor example: Edflex and 360Learning are both learning management systems that put employees in the driving seat by encouraging them to acquire new skills and explore new career opportunities. 
Workforce management
Track employee attendance, create schedules, optimize labor costs, and manage shifts. A workforce management system can save HR teams time by moving away from manual processes. 
Vendor example: Rippling is an example of a tool you can use to log employee hours and sync data for payroll processing automatically. It also provides instant workforce visibility to make staffing decisions on the fly.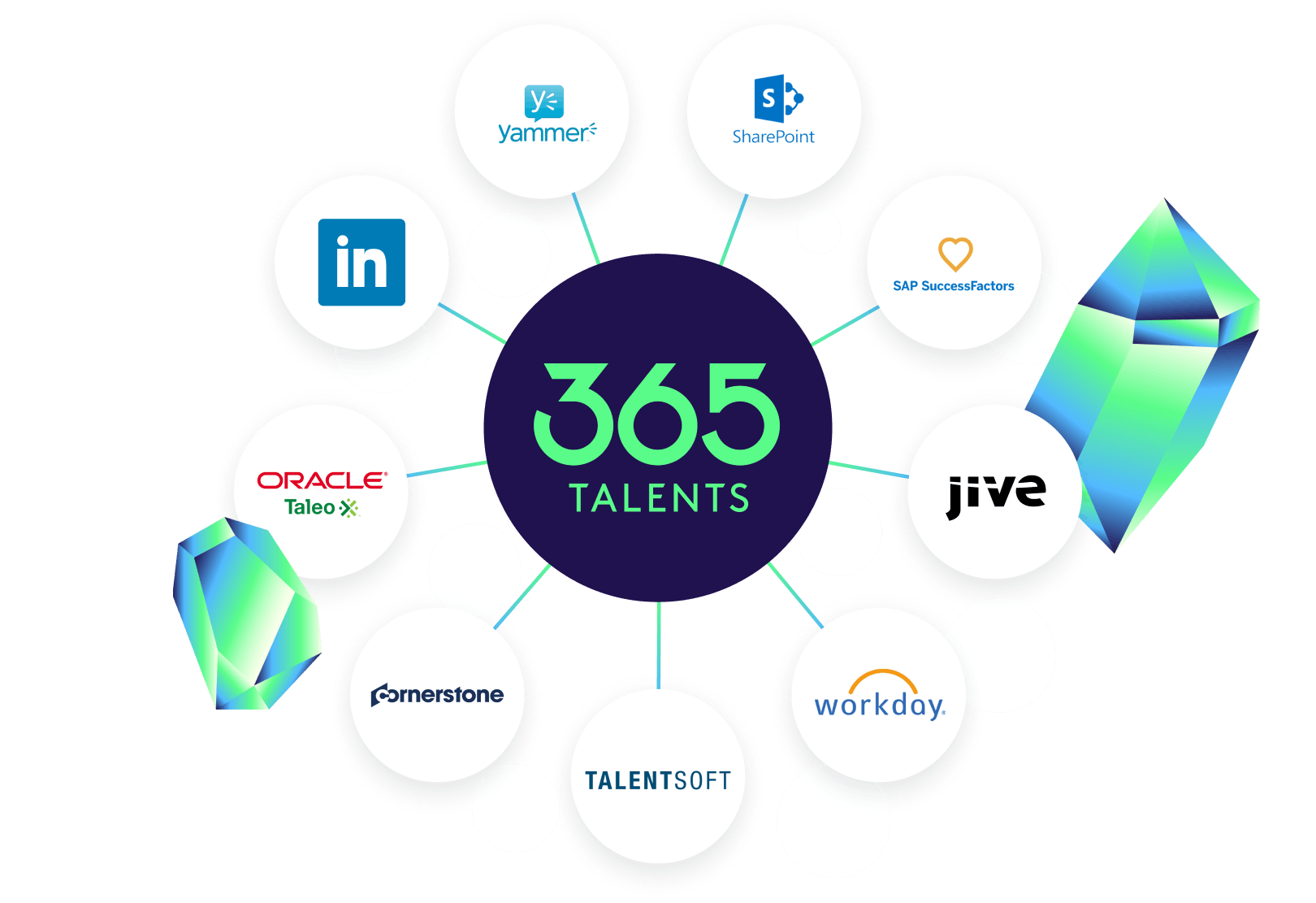 Don't let your HR projects false-start
42 percent of respondents rated their HR technology implementations as failures after two years, according to Josh Bersin Co.
As a mission control for sharing skills data, integration with 365Talents can supercharge HR projects across your tech stack with skills data so you can boost adoption and avoid false-starts before you launch.
Discover our integration capabilities and see how 365Talents can transform your talent management strategy.
7 steps to build your HR tech stack
How you approach your new-build HR tech stack depends on what's already in place. If you're an HR pro for a startup, you have the benefit of designing your tech stack from the ground up. You can select a winning combination of apps and systems to suit your organization with room to scale.
But for an established company, you likely already have existing HCM systems to build upon. 
In either scenario, follow these eight steps to create your customized tech blend: 
1. Set your goals & determine your budget
Begin by reviewing your current processes and workflows, and write a list of all the skills and capabilities you need to support, from payroll and benefits to talent development and employee engagement. Pinpoint the top priorities for your HR tech stack and set clear KPIs to track.
Your software selection will be influenced by how much money you have to spend. Understand the cost associated with different tools and whether you'll pay an upfront cost or a regular per-user per-month fee. If you're already paying for existing tools, consider negotiating a different price plan to give you more flexibility in your budget. 
3. Research your tools 
Narrow down the software features you deem essential versus nice-to-have. Read online reviews from other HR teams, attend virtual demos with SDRs, and look for vendors with attractive pricing plans to pick the most suitable tools. 
Remember: some skills-focused tools may be more expensive than others, but if they allow your HR team to win back valuable hours, they could be worth the investment. 
4. Analyze tool alignment with your goals
When selecting your tools, always circle back to ensure they'll support you in meeting your goals. Also consider how each tool could future-proof your tech stack and keep up with changing regulations and any potential scalability issues.
5. Design your architecture 
HR leader Josh Bersin argues that modern-day HR tech stacks should focus on top-down EX and talent intelligence. He recommends designing HR Technology Architecture using the following layers: 
Transaction layer: The base of your tech stack includes tools that capture essential data about workers and their workflows. This might include attendance, payroll information, start dates, managerial reporting lines, etc. 
Intelligence layer: The next layer combines internal and external intel, such as job market data, to create career recommendations and match skills with opportunities. Use this information internally to suggest development programs or externally to attract the right talent. 
Experience layer: This layer is more interactive for employees, comprising user portals, learning management systems, workflows, and support services such as case management windows. 
Creator tools: HR uses this admin layer to customize what employees can see and interact with based on their role requirements or stage in the employee lifecycle.
Systems of productivity: The top of the tree enables employees to interact with your HR tech stack using work tech like Google Drive, Slack, Zoom, or Workday's Workplace. Along with the creator tools and experience layers, this will impact employee engagement most, enabling workers to collaborate and access the services they need quickly and efficiently to support their growth. 
6. Check partner integrations  
Your HR tech architecture isn't complete until you ensure all the pieces and layers 'talk' to one another. Integration enables automated workflows to run the background, so tools pass data back and forth, ensuring your information is always accessible at the right moment. 
7. Ensure compliance 
Before rolling out your HR tech stack, check you comply with data privacy and security regulations. Consider whether any tools involved will store or process sensitive data, like health records, biometric information, and other confidential employee info. Double-check your proposed tools comply with applicable labor regulations in each country where your business operates. 
8. Go live 
Once all the preparations are complete, start with a pilot program and keep communication lines open with employees and vendors so you can address any queries or issues quickly.
How can you measure your tech stack ROI? 
As with any technology asset, measuring its effectiveness is essential to inform future decision-making and report back to stakeholders about its return on investment. Tracking ROI begins with setting KPIs for your tech stack. For example, if you're focused on improving skills throughout your organization, track metrics like: 
It's also essential to capture feedback from employees and managers using tech stack tools to gauge satisfaction and identify any pain points or areas for improvement. Explore data correlations to identify patterns and trends. 
Example: If employees who use a particular set of tools have higher productivity scores, this could be a useful indicator of success. 
Focus on building a top-down HR tech stack 
With the right tools and strategies, you can build or modify a tech stack that optimizes HR processes and supports your employees' skills development and career growth. 
Focus on an architecture that enables productive, rewarding experiences for your employees in a way that is also cost-effective and measurable. You'll be well on your way to creating an agile, efficient HR technology stack that meets your organization's and employees' needs.
For a skills-focused approach to talent management, incorporate 365Talents into your tech stack to fully immerse your workers in their professional development.
Invest in your employees and your company's future by booking a demo of our platform today.  
Chart a new course for your people at work